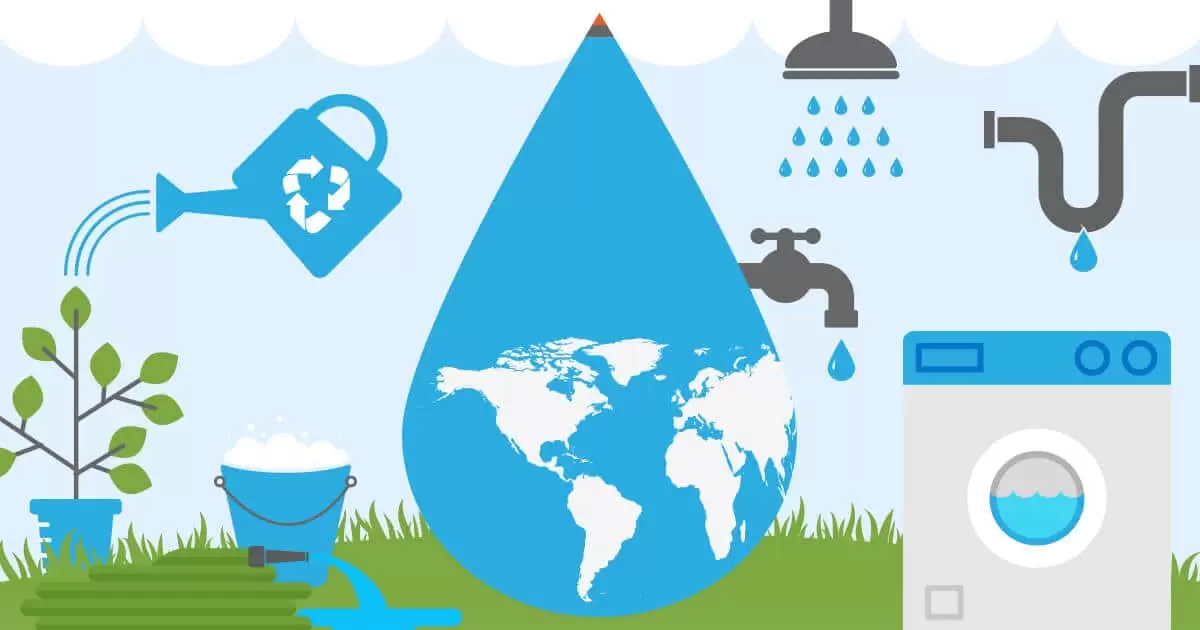 WaterSense: Saving Trillions of Gallons of Water and Reducing Environmental Impact
Water conservation is crucial for sustainable living, and the WaterSense program has been instrumental in helping consumers and businesses save an astounding 5.3 trillion gallons of water over the past 15 years. In this blog, we'll explore the impact of WaterSense-labeled products and provide practical tips to reduce your water footprint.
WaterSense: A Voluntary Program for Water Efficiency
The U.S. Environmental Protection Agency (EPA) introduced WaterSense in 2006.
WaterSense is a label for water-efficient products and homes, and it serves as a valuable resource for water-saving initiatives.
Over 2,000 utility, manufacturer, retail, builder, and organizational partners collaborate with WaterSense to promote water-saving products, homes, and programs.
Environmental Impact and Energy Savings
WaterSense-labeled products not only save water but also reduce energy consumption.
Over the past 15 years, WaterSense-labeled products have helped save 603 billion kilowatt-hours of energy, equivalent to a year's worth of power for over 56.6 million homes.
These energy savings have led to a reduction of 242 million metric tons of greenhouse gas emissions, akin to planting four billion trees.
Americans have saved an estimated $108 billion in energy and water bills through WaterSense products.
Practical Tips for Water Conservation Tip 1: Upgrade your toilets
Replace outdated, water-inefficient toilets with WaterSense-labeled models to save significant amounts of water without compromising performance.
Replace or upgrade faucets
Install WaterSense faucets to reduce water consumption at sinks by at least 20%.
Consider adding aerators to existing faucets for improved water efficiency.
Install water-efficient showerheads
Swap out old showerheads for water-efficient alternatives to conserve water and reduce costs.
Minimize hot water travel distance
Shorten hot water travel distance to minimize water waste while waiting for hot water.
Install a recirculating pump for quick hot water delivery.
Turn off the tap while brushing your teeth
Save up to 3,000 gallons of water per year by simply turning off the tap while brushing your teeth.
Conserve outdoor water usage
Utilize water-efficient irrigation systems and seek professional expertise for designing and maintaining water-efficient landscapes.
Consider water-efficient shower systems
Optimize efficiency in multiple-showerhead systems by responsible specification and hot water distribution.
WaterSense has made a remarkable impact on water conservation, helping consumers save trillions of gallons of water and reduce energy consumption. By implementing simple tips and upgrading to WaterSense-labeled products, you can play your part in preserving this vital resource. Visit our website for more water conservation tips and contact My Georgia Plumber for plumbing and gas services. Let's work together to create a sustainable future.