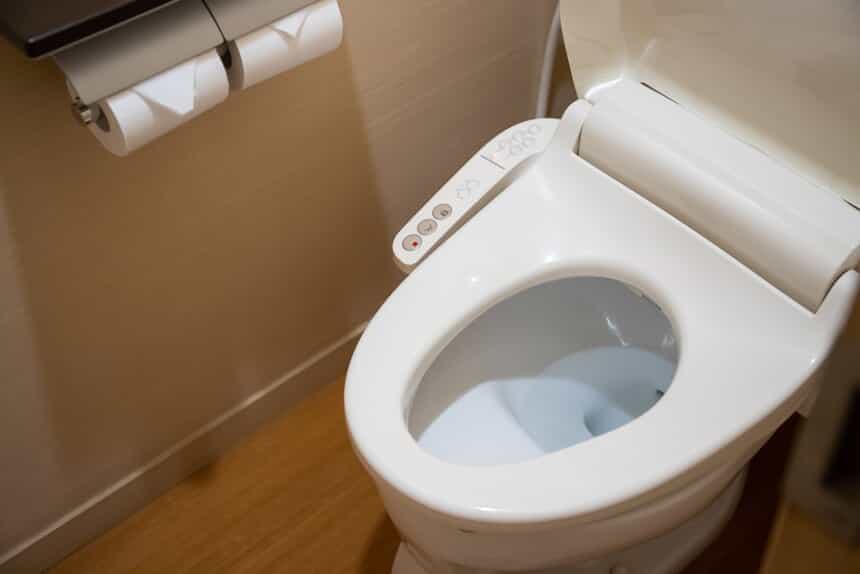 Like most fixtures in your home, proper cleaning and maintenance will prolong the life of your toilets and bidets.
Cleaning
When cleaning your toilet there are some specific things you should and should not do.
Don't use the type of toilet cleaning products that go inside the tank. They can shorten the life of the parts in the tank, especially the flapper. Some of these products may also clog the holes in the rim of the toilet, preventing a strong flow of water and a strong flush. They can even void the warranty on a new toilet.
Be careful when you use a cleaner with wire or plastic that attaches it to the bowl of the toilet. Not only can wire products scratch the finish in the bowl, but if one of the plastic or wire parts accidentally gets flushed down the toilet it can lead to a clogged toilet line.
Use regular non-abrasive bathroom cleaners for a thorough cleaning of all vitreous china or cast iron products with porcelain finishes. Avoid using cleaners with abrasives in them. They will scratch the finish and over time will cause your plumbing fixtures to lose their shine.
Maintenance
Keeping your toilets in good working order is easy if you follow these few rules:
Never flush facial tissue, sanitary products, or diapers down your toilet. These products do not dissolve and can clog your drains.
Never flush baby wipes down your toilet. Most baby wipes are described as "disposable" not "flushable." Flushing these items down a toilet will eventually lead to a clogged drain line.
A least once a year, take the following steps to check your toilets:

To see how well the toilet flushes.

Does it seem to flush slower than it used to?
Do you need to hold the handle down for a longer time to get the toilet to flush?
Do you have to jiggle the handle to stop the water from running?

Test the toilet for leaks by putting a few drops of food coloring in the tank. Wait 30 minutes then see if the water in the bowl has changed color. If it has, the ballcock or flapper should be replaced.
The overflow pipe in the toilet tank. If your toilet is running or water covers the pipe and is running into it, the fill valve must be adjusted or replaced.
Inspect the tank and bowl for cracks or leaks.
Around the base of the toilet for water stains or blackness (a possible sign that the wax seal or the flange has been broken.). If you find stains, determine how much damage has been done by standing over the toilet and rocking from side to side or back and forth on each foot. If the floor feels soft and "gives" a little under your feet, the floor around the toilet may be weakened or even rotted out.
Call our office today at (770) 268-2331 or book online.

My Georgia Plumber services Acworth, Alpharetta, Ball Ground, Canton, Cumming, Kennesaw, Johns Creek, Marietta, Roswell, Sandy Springs, Smyrna, Suwanee, Woodstock, and surrounding areas.

Toilet Repair and Replacement – Commercial & Residential » « Showers and Tubs Repair & Replacement