Join the My Georgia Plumber Team!
My Georgia Plumber provides reliable, guaranteed service for all plumbing needs with superior customer satisfaction. We are a family-focused and family-owned plumbing company - we love what we do and we know you will too!  When you join our team you will enjoy consistent work, generous compensation, industry-leading benefits, family-like culture, a diverse workplace and over 30 years of excellence in plumbing and customer service with benefits that include:
Discount Vacation Packages

Sick Pay, Holiday Pay & Vacation Pay
Down Payment Assistance
Company Match Retirement Benefits
Dental, Health, Vision, HSA & FSA Benefits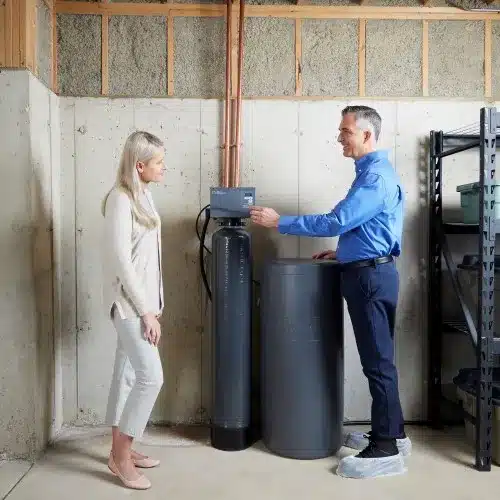 We are always seeking quality, positive, career-minded individuals to join our team and help write the next chapter of our great company. Our office provides a respectful working environment where you receive recognition and appreciation for your professional skills and service. We offer great benefits and financial opportunities for our team members to succeed, advance and grow.
Fulfilling Plumbing Careers in Canton & North Metro Atlanta
APPLY TO OUR FIELD & OFFICE POSITIONS TODAY
There are several positions within our company, both in the field and in our office, where our employees enjoy thriving careers and work together to bring top-notch plumbing and customer service to Georgia. Our office consists of the following positions that can be applied for when available:
Field Positions
Service Plumber Positions - Residential service plumbers engage face-to-face with our customers and solve their plumbing concerns and issues.  We welcome experienced plumbers to join our team, while we also provide training to entry-level plumbers who would like to grow their careers with us.  Our service plumbers are paid a competitive hourly wage with one of the best benefits packages in the plumbing industry.
Plumber's Helper & Apprentice Positions - Assisting plumbers in the field, plumber's helpers and apprentices are experienced or are entry-level employees who are willing to learn the ins and outs of plumbing, work with our service plumbers, learn plumbing codes and requirements and maintain and use plumbing tools and equipment.  Our plumber's helpers and apprentices are charismatic employees who interact with our customers and are paid a competitive hourly wage with benefits.
Office Positions
Plumbing Sales Representative Positions - Located in our marketing department, our sales representative positions are salary and commission-based with benefits, and consist of candidates with sales experience who can assist potential customers with becoming fully satisfied My Georgia Plumber customers.
Dispatcher & Customer Care Specialist Positions - Located in our administrative office, dispatchers and customer care specialists work directly with customers to address their plumbing issues, while also providing support for our field, marketing and accounting departments.  These positions are compensated with a competitive hourly wage with a benefits package.
Start Your Career with My Georgia Plumber
My Georgia Plumber provides an exciting and fulfilling work environment for our employees to pursue a satisfying and well-compensated career. We look forward to reviewing your application and discussing how you can join our team.