Canton Water Heater Installation & Replacement
A Great Selection of Quality Products in North Metro Atlanta
My Georgia Plumber has all your water heater needs covered. When you need a new water heater, we offer efficient water heater installation and replacement in Canton, Milton, Cartersville and surrounding North Georgia areas. We have a wide selection of gas and electric models, including traditional tank, tankless and hybrid water heaters.
Knowing When to Replace a Water Heater
The water heater is among the most used appliances in modern homes. While regular maintenance will help get the most from your water heater, replacement is eventually necessary. If you have questions about whether repair or replacement is the right choice, we can inspect your water heater and explain your options to help you make the right decision for your family.
Water heater replacement is needed when:
Your water heater is more than 10 years old.
The tank is leaking.
The hot water in your home is rusty.
You hear rumbling and banging noises.
The hot water runs out too soon.
If your water heater isn't working at all or you just want to upgrade to better meet your family's hot water demand, we offer water heater installation and replacement in North Metro Atlanta to satisfy your requirements. Today's models offer greatly improved performance and energy efficiency, so upgrading offers advantages for comfort and reducing energy costs.
Need a new water heater? Give us a call or fill out our online contact form to get started.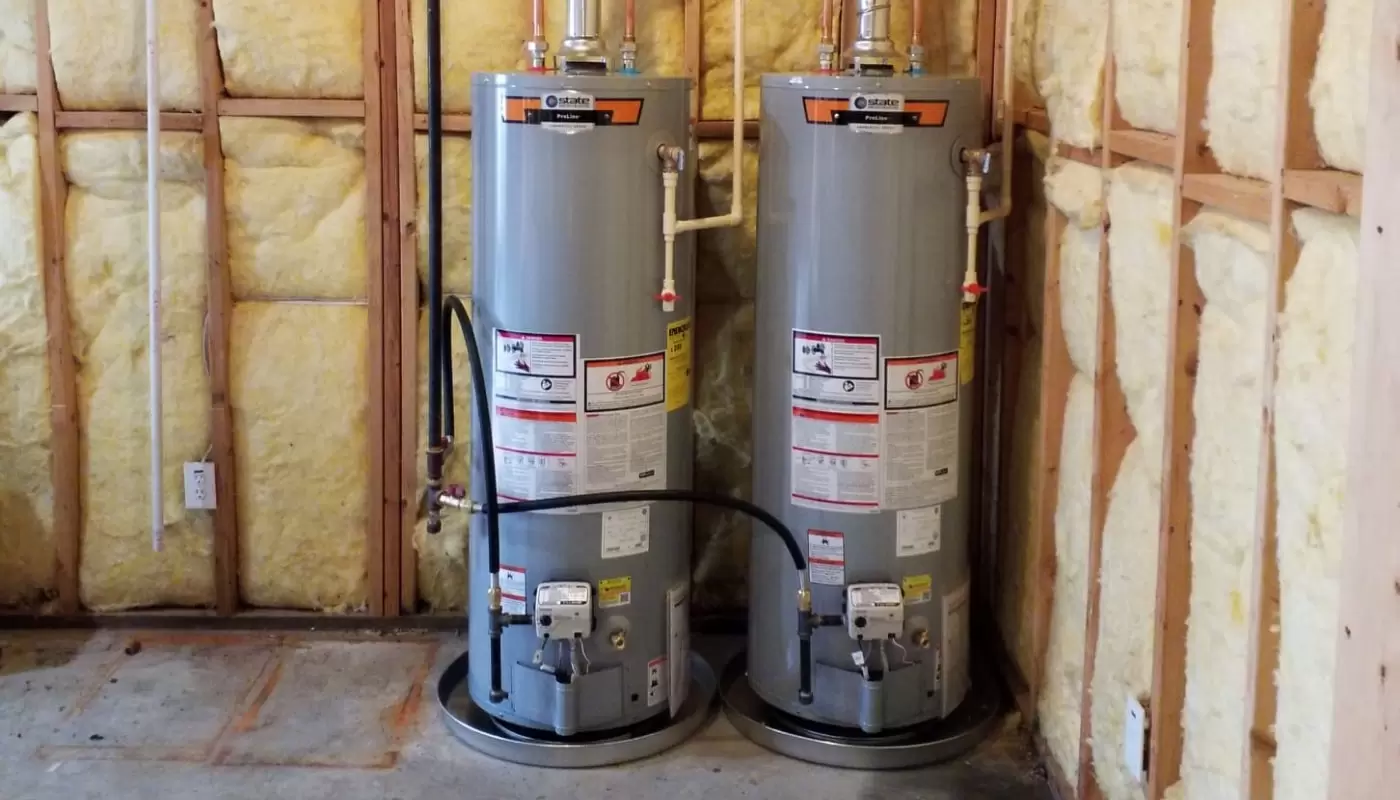 Same Day Water Heater Installations
We understand the urgency of replacing a broken water heater as quickly as possible. We offer same day service for water heater installation and replacement in Canton, Alpharetta, Woodstock and beyond. Same day service is available when you contact us before 2 p.m. Monday through Saturday. In addition, emergency service is offered for nights, weekends and holidays.
Our technicians are vetted, background checked and trained to install all types of electric and gas water heaters. They participate in regular training to stay updated on the latest products. You can rest assured that your new water heater will be properly installed at the most competitive price.
Get an Estimate
We offer estimates and a best price guarantee for new water heater installations. We can provide an estimate through our website with the information you supply for most water heater replacements. Our technicians can make minor adjustments and give you a final quote when they arrive at your home. You can approve the quote before the work begins.
Complete our online form below and send the following pictures to service@mygeorgiaplumber.com:
The label of your water heater.
The top of the water heater including connections and the expansion tank.
The bottom of the water heater, including gas line connection.
A full picture of the entire water heater.
Choosing the right water heater is important for efficiency and performance. If you aren't sure about the best water heater for your home, we can provide information, answer your questions and help you compare your options for traditional tank water heaters, tankless and hybrid water heaters.
Residential KwikComfort Financing With Rheem®
Finance your new Rheem® water heater purchase with convenient credit options. With our special Residential KwikComfort® Financing Program options from Synchrony Bank, you can easily pay for your new water heater with payment plans to fit every budget. Now you don't have to let a small budget keep you from enjoying hot water in your home.1 Our team is here to help you get started today.

Residential KwikComfort Financing
Can Help Make Your Purchase Even Easier With:
Convenient monthly payment options.
Competitive interest rates.
No prepayment penalties.
A simple application process and fast credit decisions.
Unsecured, generous revolving credit lines.
Open credit line for future purchases.
And unlike Visa®, MasterCard® and other bank cards, Residential KwikComfort Financing provides multiple promotional financing options, including:
Deferred interest.
No interest with equal monthly payments.
Fixed payment with interest plans offering APRs and interest rates much lower than most bank card rates.
Give us a call today at 770-268-2331 to request an estimate for a new water heater and to schedule your installation.