Commercial Plumbing Services in Canton
Full-Service Plumbing For Businesses Throughout North Metro Atlanta
Commercial plumbing services are needed by all businesses, no matter what their industry. When a problem occurs with your plumbing system there can be major consequences for your company - including lost productivity and revenue, especially if you have to shut down services while your plumbing repairs are completed.
That's why we offer 24/7 emergency service from experienced commercial plumbers who will come out right away to address your plumbing problem. The plumbing professionals at My Georgia Plumber are experienced in handling all types of commercial plumbing problems. We'll work quickly to ensure your facility has as little downtime as possible while we fix the problem.
To learn more about our commercial plumbing services, call us today at 770-268-2331 .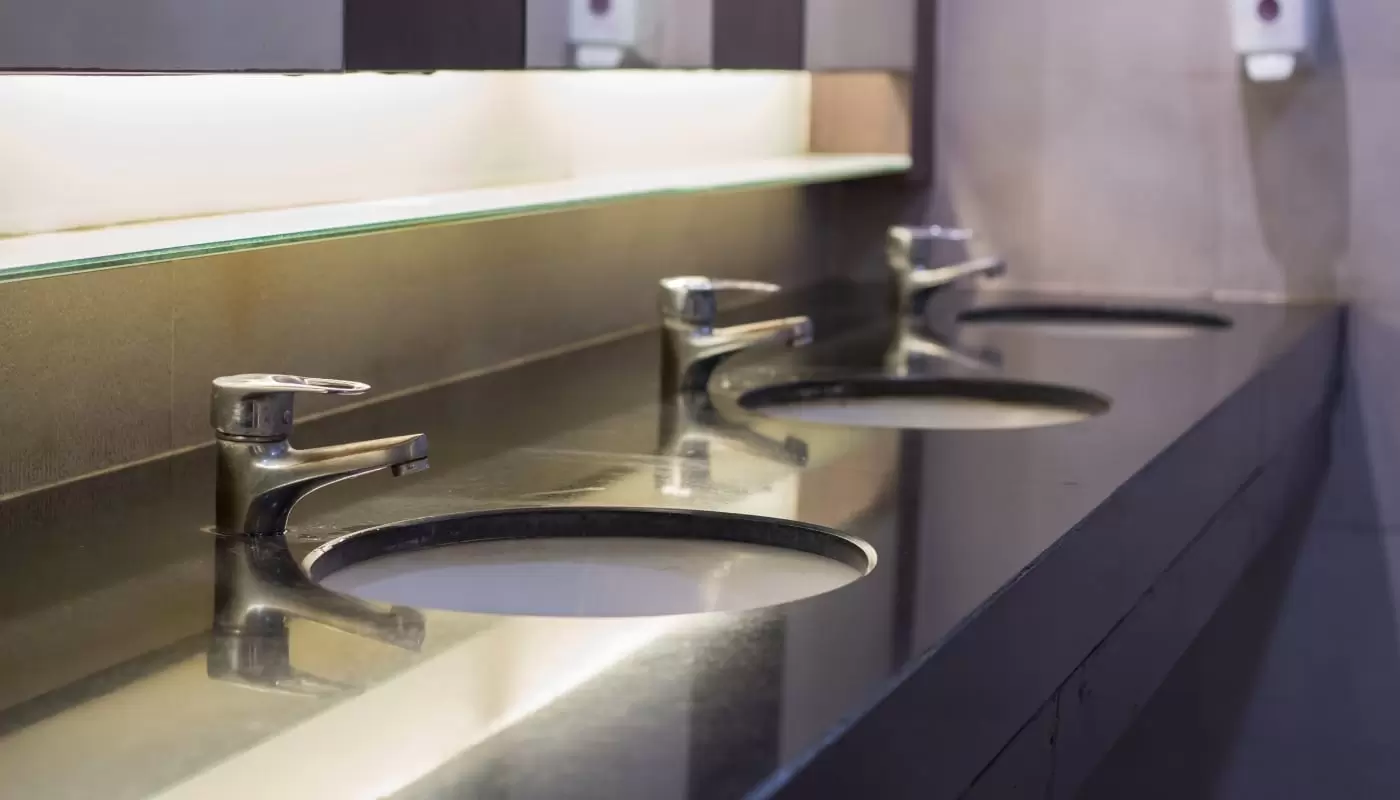 Licensed Plumbers Who Make Your Business Our Business
At My Georgia Plumber, we understand how important it is to keep your commercial space safe and functional for your employees or guests, which is why we offer extensive commercial plumbing services to meet your operational needs.
Our commercial plumbing services include the following:
Commercial Pipe Services – Hire our professionals to repair and replace water and sewer lines that are cracked, corroded, backed up or damaged.
Emergency Plumbing Services – Many companies operate 24/7 and a plumbing emergency can put your ability to function in jeopardy. My Georgia Plumber is available around-the-clock to solve your plumbing problems as soon as you need us.
Faucet Plumbing Services – Having trouble with the faucets in your bathroom, break room or commercial kitchen? Whether your faucets are leaking, broken or in need of maintenance, our commercial plumbing service technicians can help.
Flushometer Services - Flushometers offer a more powerful and reliable flushing system and clog less often than gravity flush toilets. Our plumbers can maintain, repair and install Flushometer toilets and urinal systems for your business.
Kitchen Disposal Services – Experiencing a commercial kitchen disposal clog? Our technicians are available 24/7 to unclog and repair your kitchen's disposal.
Sewer & Drain Line Services – Our plumbers are highly experienced at repairing and replacing broken, leaking, corroded and damaged sewer lines.
Sump Pump Services – Call us when your sump pump breaks down and is in need of repair or replacement. In addition to repair and replacement, our commercial plumbers also can test and inspect your sump pump system, as well as install battery backups.
Toilet Plumbing Services – Not only can our plumbers repair clogs in your commercial toilets, but we can fix leaks and repair cracked tanks and bowls. In addition, we can advise you on how to upgrade to eco-friendly, low-flow toilets and parts.
Water Heater Services – As experts in the commercial plumbing service industry, we have the experience necessary to repair and replace your malfunctioning water heater.
Water Leak Services – The cost of leaks can really add up. We'll find the source and repair it – no matter whether the source is your toilets, sinks or pipes!
Gas Line Services – Let our experts handle your commercial gas piping needs. From repairs, replacements or new installations we have the know-how to get it right every time!
We are committed to serving the businesses of Canton, Woodstock, Alpharetta and the greater North Georgia area. We even proudly offer financing and pricing solutions for commercial properties.
To learn more, or to receive an estimate, call us today at 770-268-2331 or contact us online.