Canton Commercial Gas Lines
Serving Businesses Throughout North Metro Atlanta
Commercial facilities use gas to fuel appliances, heating systems and a wide variety of equipment. If your business depends on a functioning gas system, you need to hire trained and experienced professionals to perform all installations and repairs. My Georgia Plumber is fully qualified, certified and equipped to safely handle commercial gas lines in Canton, Johns Creek, Cumming, Woodstock and throughout North Georgia.
Please call 770-268-2331 to schedule gas plumbing service for your business.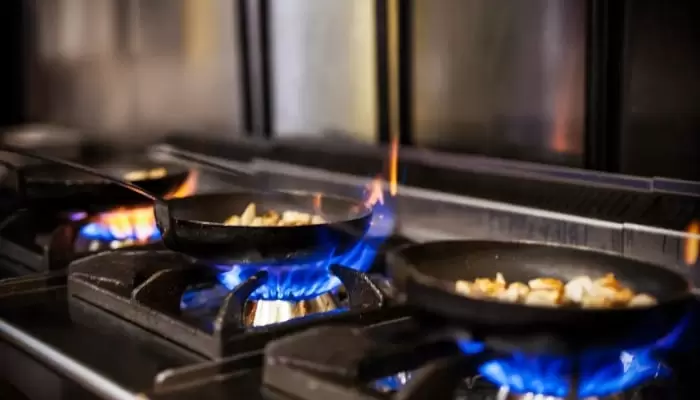 Gas Line Installations & Replacements
Whether your business uses natural gas, propane or both, our plumbers are trained in all aspects of working with natural gas and propane to ensure your safety. Our commercial plumbing experts have extensive technical skill and attention to detail to ensure that all work is performed to the highest standards of quality.
We can install, replace and relocate gas lines for:
Gas appliances.
Furnaces.
Commercial kitchens.
Commercial equipment.
We make sure the sizing of the pipe is correct for reliable performance and safety. Our technicians have the knowledge and skill to properly calculate and pressure test the right sized piping for any commercial application. You can rest assured that your installation will be performed to all current building codes and safety standards.
Just like homeowners, many businesses are making the switch to gas for its availability and affordability. If you are interested in switching to natural gas or propane, you will need new gas service installed at your commercial facility. We can install new gas lines and provide electric to gas or gas to gas retrofit services to meet your exact requirements.
Gas Line Repairs & Maintenance
If you notice a rotten egg smell in your commercial building, it is an indication that you may have a gas leak. You should evacuate the building immediately and call 911 and your utility company. Once the gas is turned off and it is safe to enter, get in touch with us for prompt repair of commercial gas lines in Canton, Roswell, Suwanee and the greater North Georgia and metro Atlanta areas. We offer same day appointments and 24-hour emergency service for gas line repair.
In addition to installations, replacements and repairs, we offer inspections and maintenance services to prevent gas leaks. We can fully inspect your gas plumbing system to ensure that everything meets all current building codes and correct any potential problems to make sure your business is protected.
Fully Certified, Licensed & Bonded Professionals
Do not trust your gas system to an inexperienced or unlicensed person. The risk to life and property is not worth saving a little money. At My Georgia Plumber, we are fully certified, licensed, bonded and insured to perform any work needed on your commercial gas lines in Canton and beyond.
We are equipped to handle gas plumbing jobs of all sizes, from a simple gas line installation to a complete retrofit and gas line replacements in large commercial facilities. We stand behind the quality of our work and guarantee your satisfaction.
Get in touch with us online or give us a call today to schedule service at your commercial property in North Georgia.