Laundry Plumbing in Canton
Plumbing & Gas Services in North Metro Atlanta
The laundry room is a busy space and proper functioning is important for your daily routine. If you are dealing with a leaking washing machine hose, clog in the utility sink or a slow draining washing machine, call My Georgia Plumber. We offer installation and repair services for laundry plumbing in Canton, Johns Creek, Kennesaw and throughout North Georgia.
Get in touch with us today at 770-268-2331 for precision plumbing repairs and installations in the laundry room.
Laundry Plumbing Installation & Repair
In the best-case scenario, a problem in the laundry room can disrupt the normal flow of the household. A bigger problem, such as a blocked drain or burst washing machine lines can lead to flooding, which can result in extensive water damage, mold growth and other problems.
We provide a variety of services for laundry plumbing, including:
Clearing blocked drain lines – Flooding results from drain lines that become clogged with lint and other debris. We can clear the drain lines to improve performance and prevent flooding.
Utility sinks and faucets – We install convenience items, such as utility sinks, faucets and pet grooming stations.
Floor drains – Our technicians are equipped for clearing and cleaning floor drains to ensure that they remain unblocked.
Sump pumps – If your washing machine drains into a sump pump or sewage ejector pump, we offer pump service and replacement.
Frozen pipes – We help get your pipes unfrozen and the water flowing again.
Leak repairs – When pipes become damaged from freezing, cracks or leaks, we offer accurate leak detection and repair.
If you have a clog or flood, get in touch with us today for same-day repairs for your laundry plumbing in Canton. We have emergency repair services available for plumbing situations that happen after our normal business hours.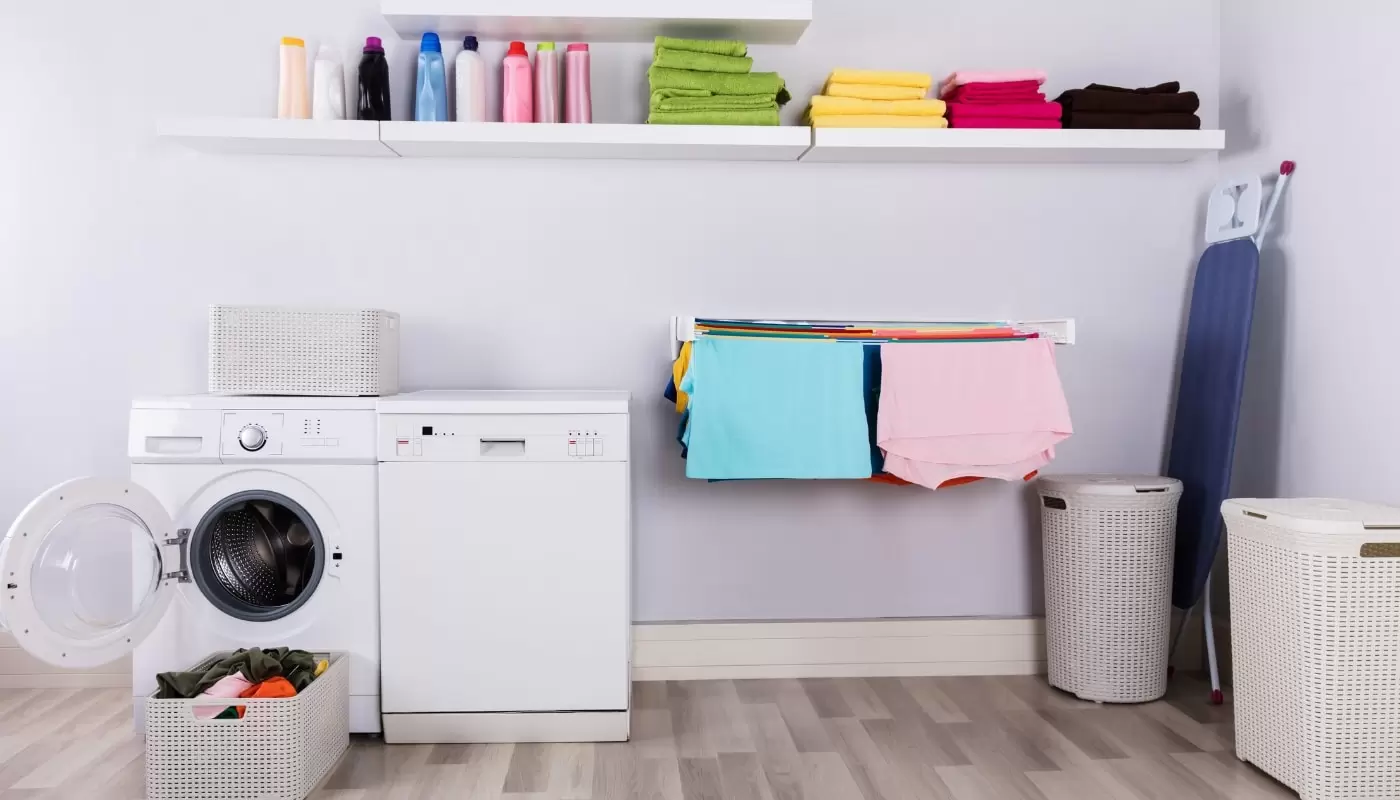 Making Your Space More Functional
In addition to fixing your laundry room problems, we offer comprehensive services to help you enjoy a more efficient space that better fits your household routine. We can help with the installation of washers, dryers, utility sinks and floor drains. If you want to switch from an electric dryer to a gas model, we can install the gas line for your new appliance.
Maintenance Tips for Your Laundry Room Plumbing
Your laundry plumbing is under constant strain and the presence of lint and debris in the laundry room offers plenty of opportunity for clogs. We can help clear clogs and prevent problems with your laundry plumbing in North Metro Atlanta. You can help by checking your hoses and drains regularly and using strainers to keep lint, hair and debris out of your hoses and drain lines.
We offer drain cleaning and maintenance services according to a schedule that best serves your needs. Our Home Care Club program provides annual inspections and maintenance services to help extend the life of your plumbing and gas systems. In addition, you receive priority service and extended warranties on repairs.
If you are dealing with flooding, damaged fixtures or a drain clog in the laundry room, we encourage you to schedule an appointment for service as soon as possible. Our residential plumbing technicians work quickly to diagnose the problem and get your laundry room back up and running as soon as possible.
Get in touch with us today at 770-268-2331 for expert laundry plumbing installations and repairs.
RECOMMENDED READING: