Residential Plumbing in Canton, GA
Full-Service Plumbing in the Greater North Metro Atlanta Area
My Georgia Plumber offers full-service residential plumbing in Canton, Suwanee, Kennesaw and throughout North Georgia. Our family-owned business is proud to take care of your family's plumbing needs. Our company is big enough to handle all your plumbing installation, repair and maintenance requirements, yet small enough to provide the personal service and attention to detail that you deserve.
If you need a plumber for a problem at your home, call 770-268-2331 for unmatched service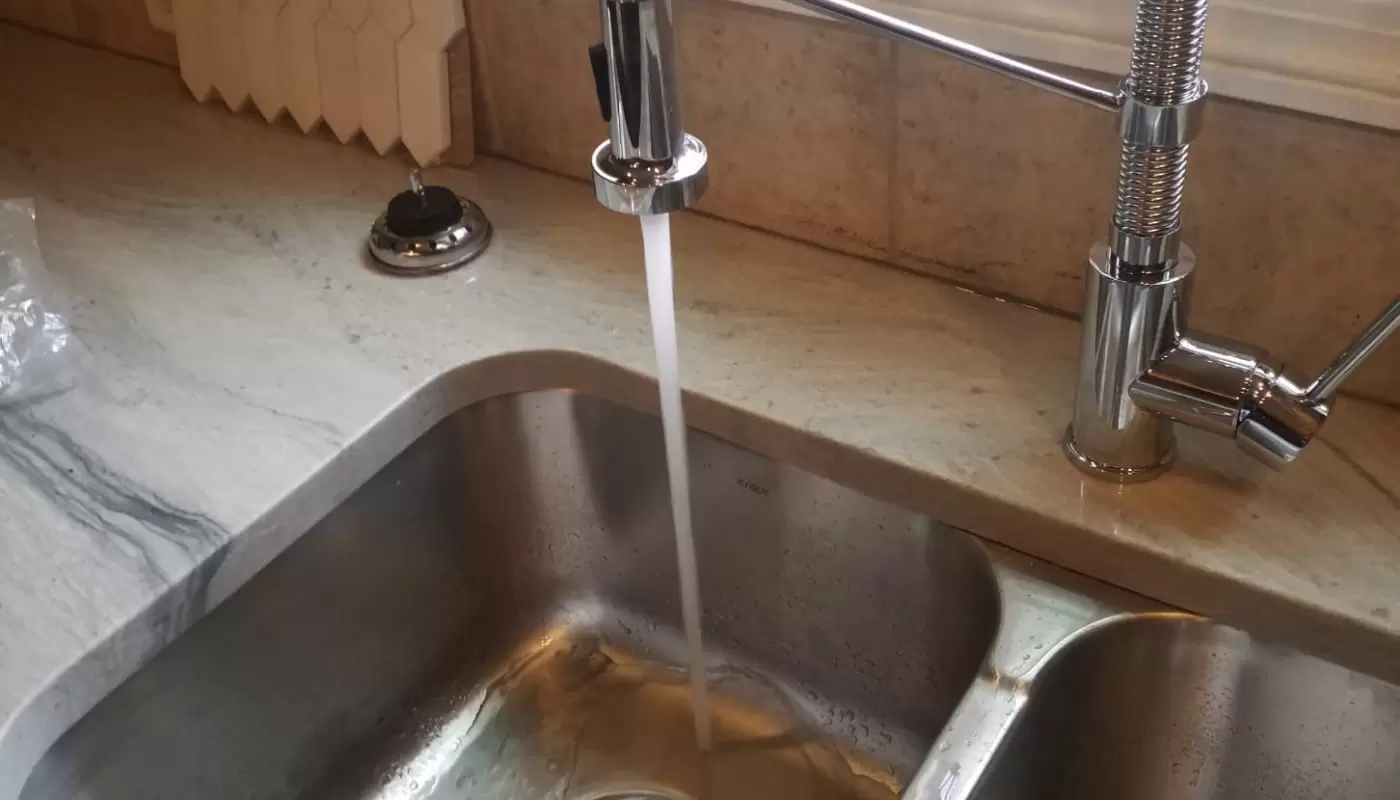 Our Residential Plumbing Services
We offer a full range of services for residential plumbing in Canton and North Metro Atlanta. Our more than 30 years of industry experience has equipped us with the knowledge and technical skill to help you find the right solution for any plumbing problem.
Our services cover all your plumbing needs, including:
24 hour emergency plumbing – Have an urgent plumbing problem outside of normal business hours? We're always available!
Kitchen plumbing – Dishwashers, drinking water filtration systems, garbage disposals, gas stoves, icemaker lines, insta-hot water heaters, sinks, faucets and appliance installation.
Bathroom plumbing – Sinks and faucets, toilets, bidets, bathtubs and showers, drain cleaning and bathroom fixture repair.
Remodeling – Plumbing rerouting and new fixture installations for kitchens and baths.
Laundry room plumbing – Washing machines, dryers, laundry sinks and faucets, floor drain cleaning, frozen pipes and leak repair.
Water heaters – Repair, installation and replacement of traditional water heaters, tankless water heaters, hybrid water heaters, expansion tanks, pressure regulating valves and recirculating pumps.
Sewer line repair and replacement – Drain lines, sewer line repair, sewage ejector pumps, clogs and camera line inspection.
Drain cleaning – Unclogging kitchen and bathroom sinks, shower and tub drains, floor drains and toilets.
Water lines – Water line repairs, recirculating pumps, frozen pipes, leak repair and leak defense.
Gas lines – Gas lines, gas log fireplaces, outdoor fireplaces, gas grills and gas dryers.
Outdoor plumbing – Downspouts, leak repair, faucet repair, frozen pipes and more.
Basement plumbing – Plumbing remodeling and installation, bathroom plumbing installation, faucet installation and repair, frozen pipes and more.
Sump pumps – Installation, repair and replacement of sump pumps and sewage ejector pumps.
Water purification and filtration systems – Installation of top-notch equipment for water filtration and purification.
When you need help fast, you can count on us for a prompt response to your call for service. We have same-day appointments available and emergency service for problems that just can't wait.
Estimates & Financing Available
We understand the stress of unknown and unexpected expenses in your home. Our plumbers will evaluate your problem and provide options for repair and replacement. We are happy to provide estimates for your plumbing repair or installation, so you know the cost of the job.
An unexpected plumbing disaster doesn't have to be devastating to your family's budget. We strive to offer our customers options for repair, so you can find the solution that best suits your needs and your budget. For larger plumbing jobs, financing is available through Greensky and Turns. Be sure to ask for details.
Customized Plumbing Service
Our goal is to deliver services for residential plumbing to Canton and the surrounding areas that are customized to the unique needs of each home. We can advise you of your options, help you select the best products for your home, and handle all your installation, replacement, repair and maintenance needs.
In addition to in-person advice during visits, our website contains information to help you:
Choose the right plumbing products and fixtures for your home.
Conserve water and energy to save money and help the environment.
Maintain your plumbing system and fixtures.
Save money on select services with coupons and special offers.
Our Home Care Club is a plumbing maintenance plan that is designed to keep your plumbing system in great shape and identify problems early, while they are still easy and less expensive to fix. You can learn more about our maintenance program on our website and get in touch with us to sign up.
Please call us at 770-268-2331 , or contact us online for all your residential plumbing needs.