Canton Commercial Drain Services
Quality Drain Services In North Metro Atlanta & Beyond
The professionals at My Georgia Plumber have been providing quality commercial drain services for more than 25 years. Our experts can solve all types of commercial, industrial and municipal sewer and drain problems. No problem is too big or too small for the commercial drain plumbing experts at My Georgia Plumber.
Call our drain repair experts at 770-268-2331 today.
The most common cause of commercial sewer drain blockages is simple buildup, typically from dirt, debris and mineral deposits. If you work in a restaurant, food processing facility or somewhere similar, you'll also find that grease and other organic matter can build up in pipes and drain lines very quickly. Foreign objects such as straws, paper towels, mop strings, utensils, toys and feminine hygiene products can also cause blockages in a sink drain, floor drain, toilet or sewer pipe. Our commercial plumbing team can help clear drains and get your business back up and running in no time. Our professionals offer complete drain services.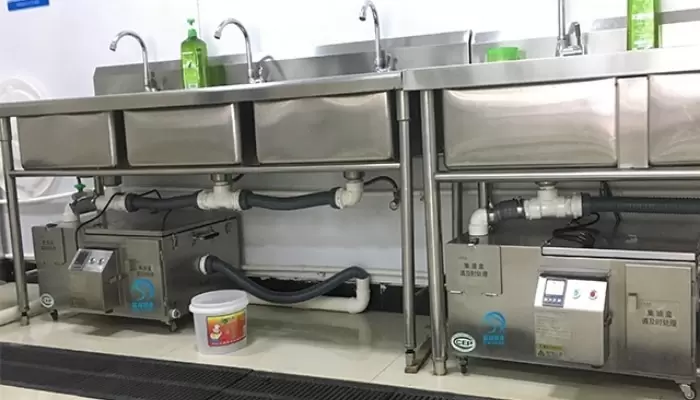 Services We Handle
Our commercial drain plumbing services in Canton, Woodstock, Acworth and the surrounding North Georgia areas, include:
Sinks
Toilets
Slop Sink Drain Cleaning
Floor Drain Cleaning
High-Pressure Water Jetting
Video Camera Line Inspection
Sewer Drain Cleaning
Sewer Line Cleaning
Sewer Line Repair
Excavation
Grease Trap Cleaning
Pipe Bursting
Pipe Replacement
Emergency service is our specialty! We'll get there fast—24 hours a day, 365 days a year—to solve any problem with the drains in your building so that your business is back to normal as quickly as possible.
Whether you have an emergency or merely need maintenance services on your commercial drains, schedule a service with My Georgia Plumber by calling us today at 770-268-2331 . You can also book an appointment online by filling out this quick and easy online form.