Appliance Installations in Canton
Professional Installation of Gas & Electric Appliances Throughout North Metro Atlanta
Modern appliances are highly technical and require a skilled professional to handle the installation. Often, you may need the appliance hooked up to your existing electrical lines, water lines, drains or a gas line installed. My Georgia Plumber offers appliance installation in Canton, Alpharetta, Sandy Springs and the surrounding North Georgia areas, for all types of gas and electric appliances.
Please call 770-268-2331 for more information and to schedule your appliance installation.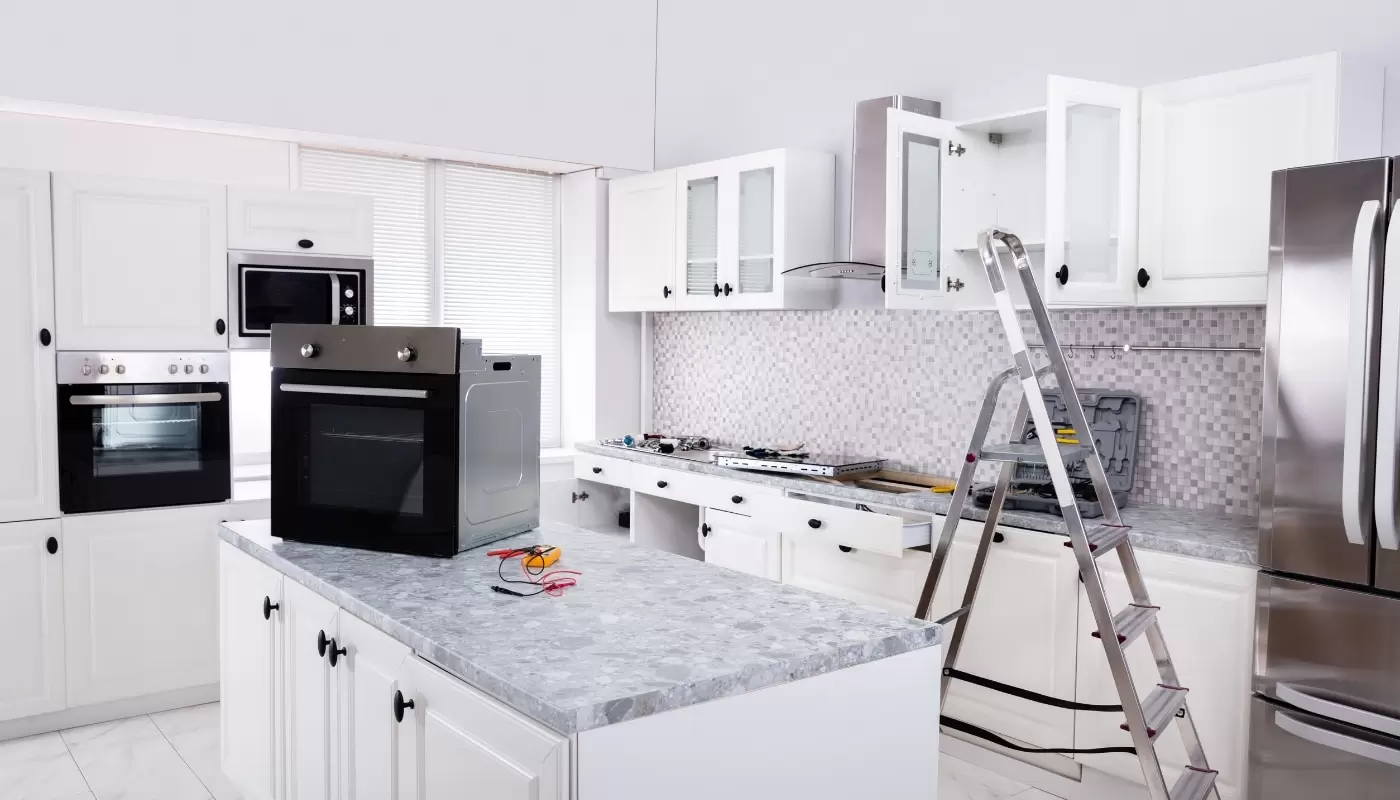 Professional Electric Appliance Installation
Depending on the appliance, it may need to be hooked up to your existing electrical lines, water lines and drain. We offer professional installation of electrical appliances, including dishwashers, microwaves, ovens, cooktops, garbage disposals and more.
Our basic installation labor includes:
Delivery of new appliances within 20 miles of the store.
Reconnecting the appliance to plumbing and electrical lines.
Installation of anti-tip bracket, when included with the appliance.
Testing to ensure proper operation.
Disposal of old appliance.
Final clean-up of job site.
When you are installing a new appliance, rather than replacing existing equipment, additional modifications may be needed. We can provide piping, cabinet or gas modifications, when necessary, for appliance installations in Canton. However, there may be additional charges for these services. We can provide an estimate for your installation with the full cost of the job.
Installation of Gas Lines & Gas Appliances
Natural gas and propane can be extremely dangerous if not handled properly. Gas appliances should only be installed by trained and certified professionals. We offer expert installation of gas lines and gas appliances for residential and commercial customers.
Our basic installation service includes:
Delivery of the appliance within 20 miles of the shop.
Turn off gas supply valve for the appliance.
Disconnect the electric.
Disconnect old flexible gas connector and replace with a new connector.
Install anti-tip bracket, if included with appliance.
Connect the electric.
Turn on the gas.
Check for leaks.
Test for proper operation.
Disposal of old appliance.
Clean up of the job site.
In some cases, there are additional modifications or materials needed for appliance installations throughout North Georgia to ensure that the job is completed safely and up to all current codes and industry standards. If your gas service does not meet all current ordinances and codes, we can provide the required services at an additional charge.
Expert Service for Your Installation
Our local, family owned business provides expert services throughout North Georgia for residential and commercial properties. We have more than 30 years of experience in our industry and our technicians receive ongoing training to remain up-to-date with all new appliances and technologies in our industry. You can rest assured that your installation will be completed to the manufacturer's exact specifications and all applicable codes and regulations.
Once we receive confirmation and authorization from your retailer our office will contact you within two business days to schedule your installation. If you have questions or special circumstances to discuss prior to your installation, please get in touch with us.
Call 770-268-2331 for expert electric and gas appliance installation.