Canton Garbage Disposal Services
Garbage Disposal Installation, Repair & Replacement
Garbage disposals are the workhorse of your kitchen. So much so that these systems are often taken for granted. However, if you are finding that your garbage disposal isn't performing like it used to, it is time to call My Georgia Plumber. Our highly trained plumbers offer fast, reliable and high-quality garbage disposal services to properties in Canton and throughout the greater North Metro Atlanta area.
6 signs your garbage disposal needs servicing:
Your garbage disposal won't turn on.
You hear loud and unusual noises when you turn the system on.
There is an unpleasant smell coming from the unit.
You constantly need to reset the unit.
You notice water leaking from the system.
The system has become ineffective.
The Dos & Don'ts of Using Your Garbage Disposal
Garbage disposals are incredibly useful tools, but unfortunately, they cannot do it all. To ensure your system lasts for as long as possible, our team is sharing tips for using your garbage disposal.
Do:
Run cold water while you are using your disposal.
Continue to run cold water down the drain after you turn off the disposal to ensure everything is flushed through.
If you are smelling the buildup of old food, keep the system clean by pouring a cup of small ice cubes and dish soap down while running your disposal.
Don't:
Pour grease of liquid fat down the drain. It can quickly solidify and gum up your system.
Try to break down starchy foods like flour, pasta and rice.
Put coffee grounds, eggshells, corn cobs and husks or tea bags down the system.
If you are experiencing any one of the above issues, call our team today at 770-268-2331 .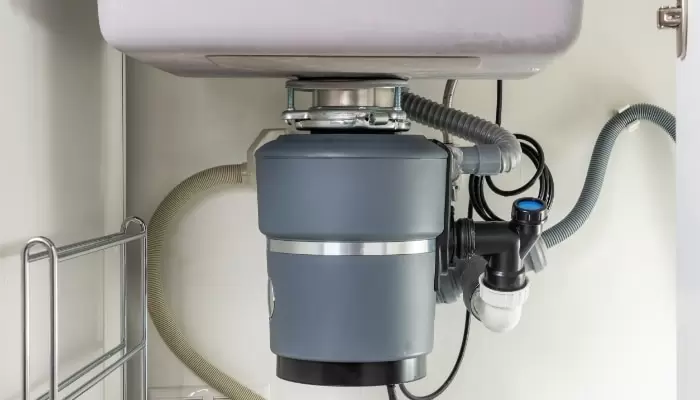 Fast & Reliable Garbage Disposal Replacement in North Metro Atlanta
Disposals are designed to easily grind food particles to lessen the impact on your pipes. So, if you don't have a quality system installed, you might face larger issues with your kitchen plumbing down the line. Our team at My Georgia Plumber helps walk you through the replacement process, including selecting the perfect unit for your specific needs.
Things to consider when installing a new garbage disposal include:
What size of motor is needed to best handle your perceived usage?
Are there any special features that might benefit you?
Do you have a septic tank?
What type of chamber size and material would work best for your home?
We only carry the highest quality disposals on the market, so you will be able to trust your system to run well for years to come. Our team works quickly and cleanly to seamlessly install your new system—and we even offer same-day service, to get your kitchen back up and running in no time.
Whether you are in need of garbage disposal installation, repair or replacement solutions, you can count on My Georgia Plumber to get the job done right the first time, every time. With over 30 years of industry-leading experience, we have become the trusted name in garbage disposal services by homeowners throughout Canton and North Metro Atlanta.
Our team is standing by to help you get the most out of your garbage disposal. Call us at 770-268-2331 or fill out our online form today!