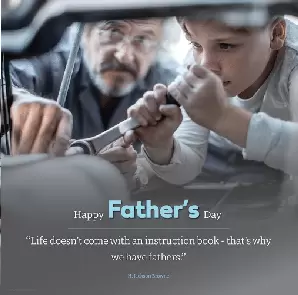 Elevate Your Dad's Man Cave Experience with Custom Urinal and Sink Installations
This Father's Day, give your dad a gift that will enhance his man cave like never before.
Creating the Perfect Man Cave Atmosphere:
Let us help you design and install the ideal features to transform your dad's man cave.
Custom Urinal Installations:
Turn his man cave into a space that impresses his friends with a personalized urinal installation.
Collaborative Design: Our expert plumbers will work closely with you to create a urinal design that perfectly matches the style and ambiance of the space.
Convenience and Luxury: Give your dad the convenience and luxury of having his own urinal just steps away.
Unique Sink Solutions:
Complete your dad's man cave with a custom sink that showcases his personal style.
Tailored Designs: From industrial-style basins to personalized vanity setups, we'll bring his dream man cave sink to life.
Expert Installation and Quality Craftsmanship:
Trust our experienced technicians to handle the installation process with precision and professionalism.
Years of Experience: With extensive experience in plumbing installations, our skilled technicians deliver top-quality results.
Attention to Detail: We use high-quality materials and pay attention to every detail to ensure a flawless installation that exceeds your expectations.
Personalized Consultation:
Our team will provide a personalized consultation to bring your dad's vision to life.
Understanding Requirements: We'll listen to your dad's requirements, preferences, and budget to tailor the installation to his needs.
Expert Advice: Benefit from our expertise as we guide you through available options, offering advice and recommendations.
Make this Father's Day unforgettable by transforming your dad's man cave into the ultimate sanctuary. Surprise your dad with a gift that takes his man cave to the next level. Contact us at (678) 250-8724 or visit our website to schedule a consultation or learn more about our custom urinal and sink installation services. Don't miss out on this limited-time offer—book before 07/31/2023 to secure your spot! Wishing you and your family a Happy Father's Day filled with joy, relaxation, and cherished moments.
Best regards,
The team at My Georgia Plumber