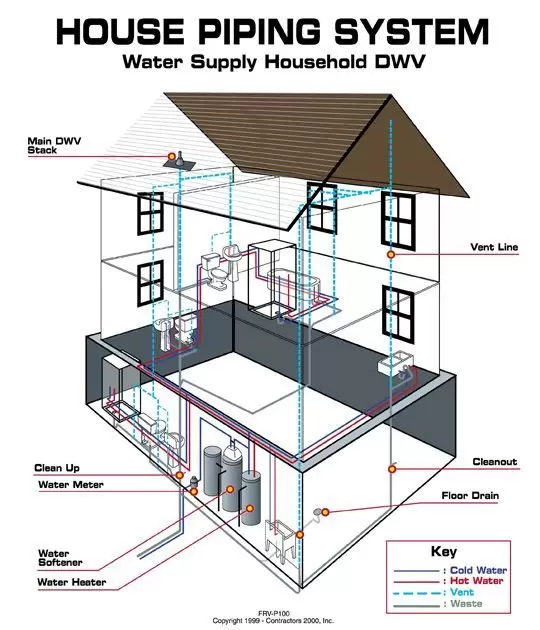 A Comprehensive Guide to Whole-Home Repiping: When and How to Replace Your Plumbing System
Plumbing systems, no matter how robust, are prone to wear and tear over time. When severe damage occurs, a basic repair may not be sufficient to fix the issue. In such cases, whole-home repiping becomes necessary. In this blog post, we'll explore when you might need to consider repiping your home, identify the signs of compromised pipes, and provide insights into the repiping process. Don't let faulty plumbing disrupt your daily life. Read on to learn more about whole-home repipe and how My Georgia Plumber can assist you.
When Do You Need Whole-Home Repiping?
Identifying Signs of Compromised Pipes: To ensure effective repiping, it's crucial to detect compromised pipes early on and replace them promptly. Look out for the following signs:
Discolored Water: Brown, red, or otherwise discolored water indicates rusty or moldy pipes. If you notice this, avoid using the water immediately and consider repiping the affected areas.
Low or Inconsistent Water Pressure: Broken or misshapen pipes can cause fluctuating or reduced water pressure. Persistent pressure issues can lead to rust or mold growth, making repiping necessary.
Weird Tasting Tap Water: Changes in the taste of your tap water, such as a metallic or musty flavor, may be indicative of rust, mold, or mineral buildup in the pipes. Contact an emergency plumber at My Georgia Plumber for an inspection and repiping assistance.
Frequent Leaks and Clogs: Regular occurrence of leaks and clogs suggests underlying pipe damage. Repiping is often the most effective solution to prevent persistent issues.
Mold Growth on Water and Sewer Pipes: Even without noticeable water pressure or quality problems, mold growth near pipes could indicate small leaks. If multiple areas of your home are affected, a repiping project may be necessary.
The Repiping Process Unveiled
Understanding the Repiping Process: Contrary to common misconceptions, repiping doesn't have to be excessively disruptive or messy. Here's an overview of what to expect during the repiping process:
Preparation for Repiping: A plumber will assess the starting point for repiping, often working room by room to minimize the need for complete evacuation. Covering furniture and belongings to prevent dust or dirt accumulation is recommended.
Installation of New Pipes: Depending on the age of your home and pipe accessibility, the installation process should proceed smoothly. If any unexpected issues arise, the plumber will communicate with you for appropriate action. Water supply may be temporarily shut off during the repairs. New pipes are typically made of durable materials like copper, PEX, or CPVC.
Completion of Repiping: After installing the new pipes, comprehensive testing ensures proper functionality. Technicians will clean up the work area, ensuring your satisfaction with the repiping project.
Once the repiping is complete, you'll notice immediate improvements in water pressure, quality, and even utility bills. With regular maintenance, your new plumbing system can last for many years. Inquire about My Georgia Plumber's Home Care Club Membership to keep your plumbing running efficiently.
Trust My Georgia Plumber for Your Plumbing Needs
Contacting the Experts: If you observe signs of damage or faulty pipes, it's essential to have an expert from My Georgia Plumber inspect your home. Our repiping specialists can assess the situation and offer appropriate solutions. We provide financing options and can address any queries you have about improving your home's plumbing.
When basic repairs are no longer sufficient, whole-home repiping becomes necessary to address severe pipe damage. By recognizing the signs