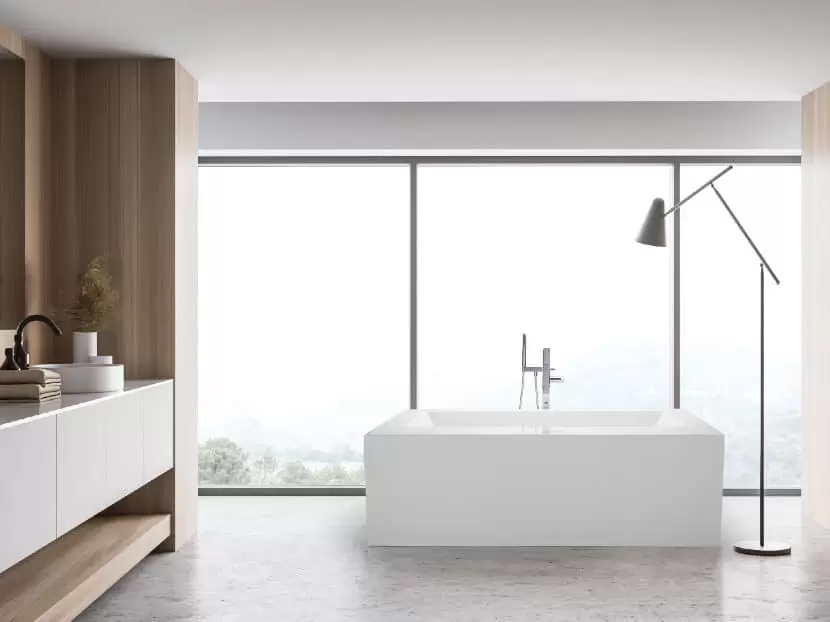 Enhance Your Bathroom with Pure Simplicity: Introducing the Metro Sculpted Finish Tub by MTI Baths
MTI Baths has unveiled its latest addition to bathroom design: the Metro Sculpted Finish tub. With its clean, minimalist aesthetic and sleek rectangular lines, this freestanding tub brings a touch of elegance to any space. Let's explore the features and benefits of this remarkable tub.
Simplicity at Its Finest
The Metro Sculpted Finish tub embraces the essence of simplicity. Its unadorned design creates a calming and serene ambiance in the bathroom. Say goodbye to excessive ornamentation and welcome the beauty of pure lines.
Generous Size Options
To ensure a perfect fit in your bathroom, the Metro Sculpted Finish tub is available in three generous sizes: 60, 66, and 72 inches in length. Whether you have a compact space or a larger area to work with, there's a size that will suit your needs.
Extended Deck for Added Convenience
One standout feature of the Metro Sculpted Finish tub is its 11-inch larger extended deck on one side. This clever addition provides a safe and convenient ledge, making it easier to enter and exit the bath. It also offers a practical solution for mounting faucetry, adding functionality to the tub.
Universal Design Application
The Metro Sculpted Finish tub is an excellent choice for universal design applications. Its thoughtful design considerations make it accessible and user-friendly for people of all ages and abilities. Whether you're looking to accommodate family members with mobility challenges or simply prioritize ease of use, this tub delivers.
Customize Your Bathing Experience
MTI Baths understands that everyone has unique preferences when it comes to their bathing experience. That's why the Metro Sculpted Finish tub is available in different variations. Choose from a soaker, air bath, microbubbles, or a combination of the two. Enjoy a comfortable and personalized bathing experience tailored to your needs.
Unwind in Comfort and Style
With its sloped backrest and ergonomic design, the Metro Sculpted Finish tub ensures optimal comfort while you indulge in a soothing bath. Relieve your stress, relax your muscles, and create a sanctuary of tranquility right in your own bathroom.
Upgrade Your Bathroom with MTI Baths
If you're looking to elevate your bathroom to a new level of sophistication, the Metro Sculpted Finish tub by MTI Baths is a perfect choice. Its timeless design, versatility, and attention to detail make it a standout feature in any bathroom space.
Discover the possibilities and transform your bathing experience with the Metro Sculpted Finish tub. Contact us today to explore the options and bring pure simplicity and elegance to your bathroom sanctuary.