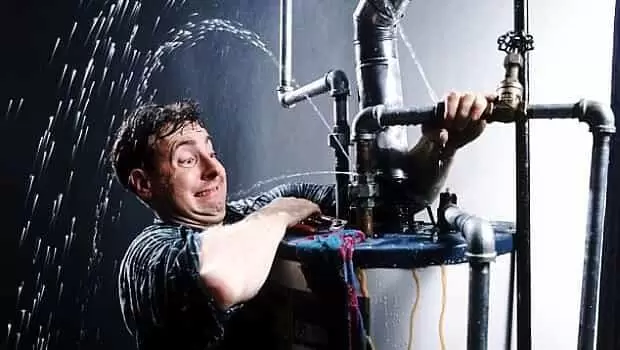 Even with as crazy a year as 2020, we still spend most of our day-to-day lives planning for things to go according to plan. It's stressful and overwhelming to constantly plan for the worst possible outcomes. Unfortunately, if a disaster does happen, you'll wish you were better prepared!
As plumbing pros, we want to help you plan for any potential plumbing emergency before they happen. Here is a checklist of sorts so you can act quickly and avoid costly damage.
When is it a Plumbing Emergency?
It's vital to understand what is and isn't a plumbing emergency. Plenty of plumbing problems require a professional but can wait a few days before you schedule an appointment. Let's go over the situations that just can't wait when it comes to your plumbing.
Sewer System Backup
Let's go over the basics of the sewer backup. There are essentially two functions of your plumbing. One is to bring water into your home and the other is to take waste away from your home. You can probably assume that the sewer line is the part that takes waste away. The backup part just means that waste is not leaving your home, but going back up and entering your home.
Obviously, this is not good. Not only is it gross, but wastewater can cause some of the worst water damage there is. This is why it needs to be addressed immediately!
Here are some signs that a sewer backup might happen in your home!
Tree root issues can cause major clogs in your sewers.

Extensive damage to your sewer lines. This can be caused by anything from an earthquake, to even something as simple as corrosion.

A clog that is left to grow for a long time will lead to sewer backups.

If your municipal sewer system has problems, though this is fairly rare.
These issues are all preventable! If you see consistent slow drainage, or bubbles when you send things down the drain. Consistent maintenance is another way to spot these issues!
Gas Leaks
Gas leaks are another thing to worry about. A gas leak if left untreated can cause a major accident. It is always an emergency and you need immediate help!
You can notice a gas leak from the following symptoms.
Members of the household suffering from unexplained headaches, nausea, fatigue, and shortness of breath.

Dying plants, browning grass, the smell of sulfur are all signs of a gas leak.
Water Heater Leaks
Some water leaks are not necessary to fix right away. Water heater leaks aren't like that. The reason is that you are paying for energy to heat up that water. If there is a leak, you aren't just wasting water. You are also wasting fuel and energy which can add up to a lot extra on your utility bill!
You can prevent this from happening by checking on your water heater regularly for leaks or puddles.
What to Do in a Plumbing Emergency?
The most important thing to remember when a plumbing emergency is actually happening is to turn off your water in the case of a water heater leak or another catastrophic leak. For a sewer backup or gas leak, the problem may require you to evacuate your home and call our plumbers as soon as possible.
Have a plumbing emergency? Whether you live in Acworth, Alpharetta, Ball Ground, Canton, Cumming, Kennesaw, Johns Creek, Marietta, Roswell, Sandy Springs, Smyrna, Suwanee, Woodstock or surrounding areas Acworth, Alpharetta, Ball Ground, Canton, Cumming, Kennesaw, Johns Creek, Marietta, Roswell, Sandy Springs, Smyrna, Suwanee, Woodstock or surrounding areas, you can count on My Georgia Plumber.
Call us to get a plumber out to fix your plumbing emergency at 770-268-2331 or simply book online.