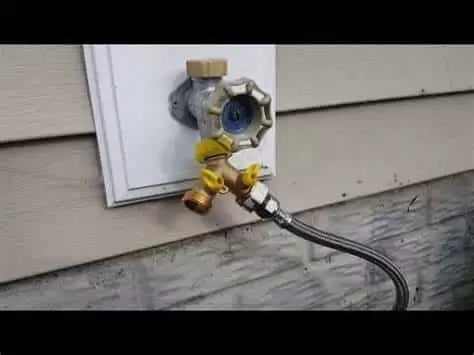 How to Check Your Outdoor Hose Bibb for Leaks
As the warmer weather approaches, it's time to start thinking about outdoor activities and maintenance. One crucial task is checking your outdoor faucet, also known as a hose bibb, for any potential leaks. Neglecting this simple step can lead to water damage, energy wastage, and even the growth of mold inside your home.
Step 1: Assess the Potential for Damage: After the winter months, it's important to consider the impact of freezing temperatures on your hose bibb. Some models may develop cracks, which can lead to leaks and subsequent problems. By detecting these issues early, you can prevent further damage and potential mold growth.
Step 2: Perform the Thumb Test: To check if your hose bibb has any leaks, follow these simple steps:
Cover the spigot opening with your thumb or hand.
Turn on the water.
Try to hold back the water using your thumb or hand.
Step 3: Interpreting the Results: If you can successfully hold back the water, it indicates that there is a crack in the piping, and water is leaking out.
Regularly checking your hose bibb for leaks is a simple yet crucial step in maintaining the integrity of your outdoor faucet. By identifying and addressing any damage promptly, you can avoid water damage, energy waste, and potential mold issues. Make sure to perform the thumb test as described and take necessary actions based on the results. With a properly functioning hose bibb, you can enjoy your outdoor activities without any worries.