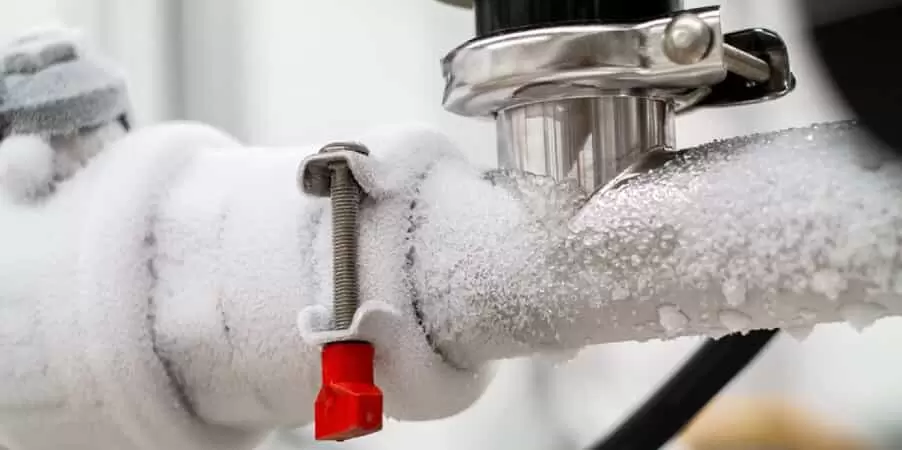 Protect Your Pipes from Freezing: Essential Tips for Winter
As winter approaches and temperatures plummet, the risk of broken water lines and burst pipes increases. To safeguard your home from the potentially disastrous consequences of frozen pipes, it's crucial to take preventive measures. In this blog, we will explore practical steps you can take to prevent your pipes from freezing and offer additional protection options for vacation homes. Trust My Georgia Plumber to provide reliable plumbing and gas services in the North Metro Atlanta area.
Preventive Measures for Freezing Pipes
Ensure proper heat circulation throughout your home by allowing warmth to reach every room.
If your home has a crawl space, close the vents underneath to prevent cold air from reaching the pipes.
Take steps to winterize your hose bibs (outside faucets or spigots) to protect them from freezing and causing damage.
Disconnect all hoses from the hose bibs and shut off their water supply using individual shut-off valves.
Insulate hose bibs and their connecting piping with faucet insulation kits available at most home supply centers.
Consider the installation of frost-proof hose bibs by My Georgia Plumber for added protection.
Vacation Homes
If you have a vacation home, ensure the power to your water heater is turned off before draining the entire system.
Even with adequate preparation, extremely cold winters can still pose a risk of frozen pipes.
If your pipes freeze, turn on the faucets and leave them on to facilitate a slow thawing process.
Monitor the pipes closely during thawing to detect any potential bursts.
Dealing with Burst Pipes
If a pipe bursts, act quickly by shutting off the water supply to prevent further damage.
Contact My Georgia Plumber at 770-268-2331 to arrange for prompt pipe repair.
Notify your insurance company and document the damage with photographs if possible to support your claim.
Protect your pipes from freezing this winter with the preventive measures outlined in this blog. By ensuring proper heat circulation, winterizing hose bibs, and taking appropriate action in case of frozen pipes, you can mitigate the risk of water damage to your home. For professional plumbing and gas services in the North Metro Atlanta area, including pipe repair and installation, trust My Georgia Plumber. Schedule an appointment today by calling our office or requesting service online. Prepare now and enjoy a worry-free winter season.