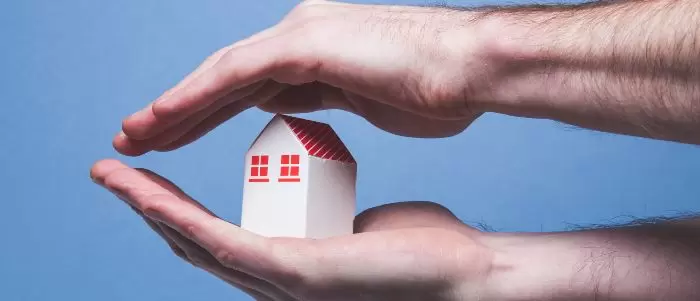 Buying a warranty for expensive or big-ticket items is usually designed to give you peace of mind if something gets lost or stolen or if repairs are needed some time in the future.
But what about a warranty on your home? After all, from refrigerators to HVAC units, there's plenty that can go awry in the life of a modern home.
But is a home warranty a good idea? Or would you be better off without one? Good questions.
From the cost of coverage to the fine print, this series of articles is designed to provide homeowners with valuable information to make the best decision for their home and their family.
Let's get right to it!
What Is a Home Warranty?
Let's first determine what a home warranty policy is exactly and what it is not.
A home warranty is better described as an annual service contract between a homeowner and a home warranty company that covers the costs of repairs or replacements to major components in the home in the event of a failure.
A major misconception is due to the wording chosen by the industry. The word "warranty" strikes up thoughts of replacing defective or broken equipment. That isn't exactly how it works. We find the term "service contract" better describes what a home warranty policy actually does. It fixes items that break and in certain extreme instances, replaces equipment.
A home warranty is also not homeowner's insurance, which is very different. Home insurance basically covers the big stuff like the risk of damage to the actual structure of your home because of fire or flood, and it's mandatory with most mortgages.
That's the nuts and bolts of it, according to the purpose of the warranty.
What Is Included in a Home Warranty?
It's important to note that home warranty plans vary in their coverage, depending on the company you're using and the level of coverage you want. As a general rule of thumb, a warranty includes repairs to working parts of your home like:
Electrical systems
Plumbing
Major appliances (e.g. washer/dryer, refrigerator)
Heating and cooling system
Furnace
Hot water storage tank
How Much Does a Home Warranty Cost?
Speaking of cost, let's talk money. Buying a warranty means paying a monthly or annual premium—much like an insurance premium – and that cost can run up over $300 a month for some premium policies.
The cost of a basic home warranty can range from around $200 up to $1,500 annually and up to $3500 (or more) with additional coverage options.
The price varies depending on the type of property you live in and the level of coverage you're looking for.
This will cover things like the in-built appliances, HVAC unit, water heater, and other parts of the new build.
How Does a Home Warranty Work?
Okay, let's say your washing machine stops working, and you're not sure what the problem is. If you have a home warranty, this is what usually happens:
You call the warranty company to report the problem.
The warranty company sends one of their approved contractors to your home to take a look.
Any difference in actual cost and cost paid is the homeowner's responsibility and usually referred to as "non-covered".
We provide service for home warranty claims in Acworth, Alpharetta, Atlanta, Ball Ground, Canton, Cumming, Kennesaw, Johns Creek, Marietta, Roswell, Woodstock, Sandy Springs, Suwanee, and Smyrna.
Home warranty companies trust My Georgia Plumbing for their plumbing service needs. You can too! Call us at  770-268-2331 or schedule online.