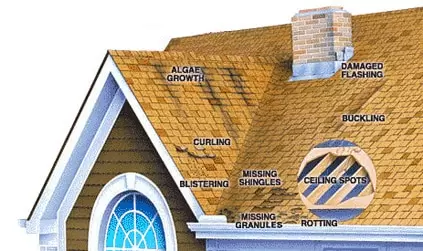 Dealing with Attic Water Damage: Steps to Take and Prevention Tips
Discovering a water leak in your attic can be a distressing experience, as it can cause significant damage to your belongings, insulation, and even compromise the structural integrity of your home. Whether it's a roof leak or condensation issue, swift action is necessary to minimize the damage. In this blog, we'll explore the common causes of attic water leaks, signs of water damage, steps to address the issue, and preventive measures for the future.
Understanding Attic Water Leaks
Leaks in the attic primarily result from roof-related problems, such as damaged shingles, loose flashing, or faulty sheathing.
Weather conditions, such as freezing temperatures and ice dams, can also contribute to attic water damage.
Broken pipes, excessive condensation, and AC leaks in the attic are other potential causes of water damage.
Identifying Attic Water Damage
Look out for discolored ceiling materials in the attic, indicating water damage.
Mold growth below roof valleys is a telltale sign of water leakage.
Damp walls near gutters and downspouts may indicate water infiltration.
Accumulated moisture around and under attic vents can be a sign of water leaks.
Check for corrosion and rust on attic pipes and water stains on attic floor surfaces.
Stains around downstairs ceiling light fixtures can suggest water damage from the attic.
Differentiating Attic Condensation and Roof Leaks
Attic condensation signs include damp walls, buckled ceiling materials, excessive humidity, and musty odors.
High humidity levels in the air can cause condensation, leading to foggy windows.
Proper insulation and ventilation systems help reduce condensation and prevent moisture buildup in the attic.
Fixing a Roof Leak from the Attic
Use a headlamp flashlight for safer navigation in the attic.
Identify the source of the leak by tracing drips, moisture trails, or accumulated condensation.
Punctures from roof vents, plumbing, or chimneys are common leakage sources.
Consult professionals if accessing the roof is challenging or if you need expert assistance in locating the leak.
Stop the leak by shutting off the home's water main or taking immediate measures to minimize further damage.
Begin initial cleanup, including removing stored belongings, cleaning up standing water, and assessing the extent of damage.
Address necessary repairs, ranging from shingle replacements to cleaning gutters or fixing pipe leaks.
Consider calling water damage restoration experts to ensure proper repairs and prevent future issues.
Dealing with Mold in the Attic from Roof Leaks
Mold growth in a wet attic requires professional attention due to its hazardous nature.
Certified mold removal technicians can safely eliminate mold and protect your home and health.
Preventing Attic Leaks
Maintain clean and functional gutters and downspouts.
Regularly inspect the roof for loose shingles and damaged flashing.
Clear any blockage in attic vents to ensure proper ventilation.
Replace flat, stiff, or damp insulation.
Install vapor barriers to minimize attic condensation.
Schedule routine roof inspections by professionals.
Vent appliance exhausts directly outside the home, not through the attic.
Ensure proper HVAC maintenance to prevent AC leaks in the attic.
Improve attic air circulation by keeping room air vents open.
Seek guidance from restoration professionals for specific preventive measures.
Attic water damage requires immediate attention to prevent further harm to your home. By understanding the causes of leaks, identifying signs of water damage, and taking prompt action, you can mitigate the effects of attic water leaks. Engage professionals for complex repairs and mold removal, and follow preventive measures to safeguard your attic from future leaks. With these steps, you can effectively manage attic water damage and maintain a safe and dry living space.