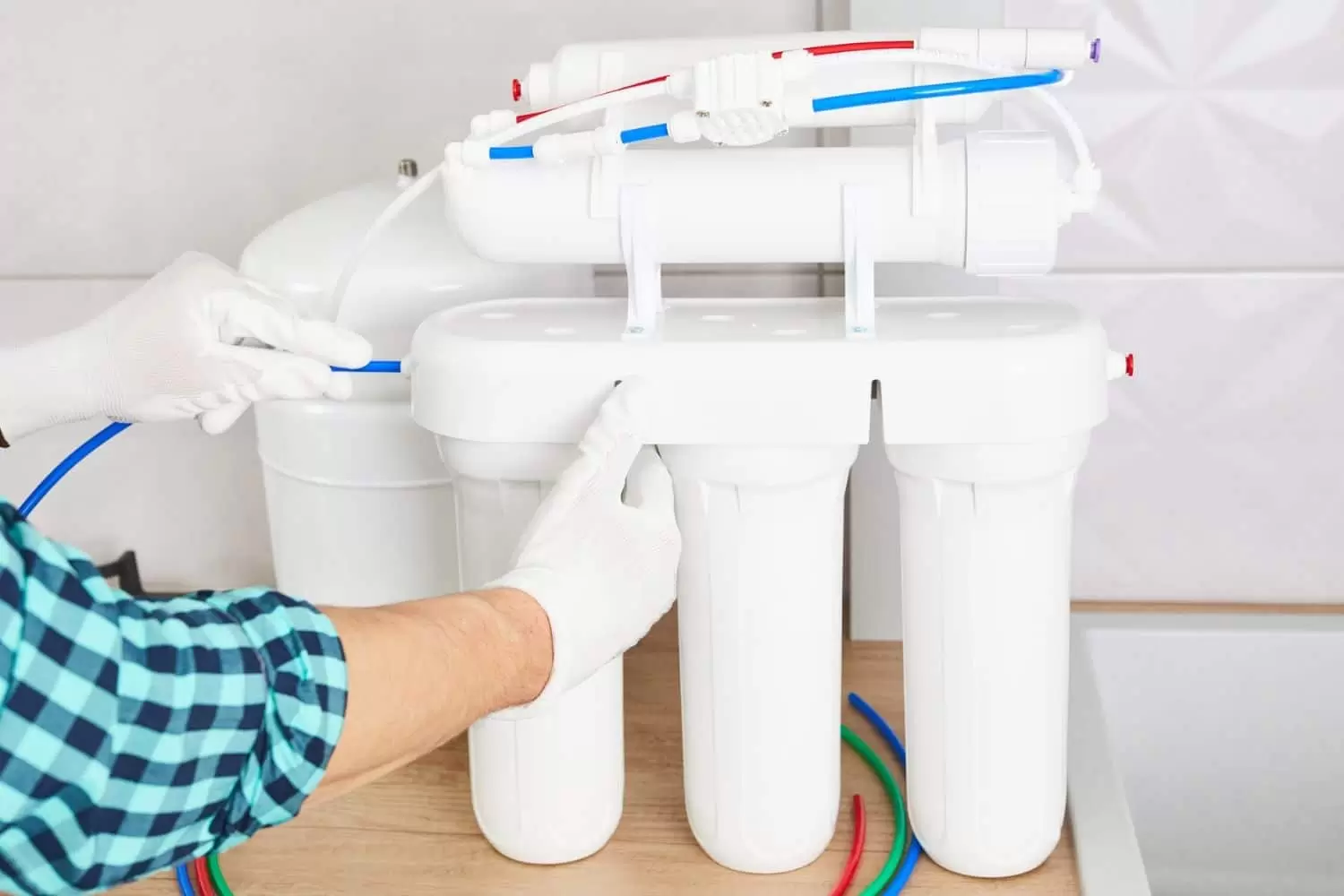 Signs It's Time to Replace Your Water Filter System: Protect Your Health and Enjoy Fresh Water
Unclean tap water can pose serious health risks, affecting millions of people in the US. But fear not! A reliable water filtration system is your hero in ensuring clean, refreshing water. Let's discuss the telltale signs that indicate it's time to give your home water filter system a makeover.
Murky Water: Clear Water, Healthy You
Spotting sediment or floating debris in your water is a warning sign. A functional filter should capture these particles, preventing them from reaching your glass. Don't settle for a sediment smoothie and protect your appliances from potential clogs.
Pressure Loss: Don't Let Your Water Stream Fizzle Out
Is your refrigerator's water stream weak and disappointing? Blame your water filter system! A failing filter can disrupt water pressure, turning refreshing sips into frustrating drips. It's time to swap it out for a new one.
System Breakdown: Leaks and Dry Faucets, Oh My!
When your water filter system stops working altogether, it's a clear sign for replacement. Leaks and dry faucets are major hints that your system needs a fresh start. Don't ignore these warning signs.
Technicolor Water: No Art Exhibitions in Your Glass
Water shouldn't resemble a painting canvas with odd colors like red or brown. If your water shows unusual hues, your filter is not doing its job effectively. Get it checked by a professional or consider getting a new one to ensure pure water without artistic surprises.
Stinky Water: Bid Farewell to Funky Science Experiments
Foul-smelling water is a big no-no. If your water emits an unpleasant odor, it's time to say goodbye to your old filter. The contaminants causing the stench can also harm your clothes. Don't let faded outfits be a consequence of compromised water quality.
Your water filter system plays a crucial role in ensuring your hydration needs are met with clean, fresh water. Keep it in optimal condition by replacing it promptly when you notice any of these signs. If you're unsure, seek assistance from professionals who can work their magic. Say goodbye to water filter woes and embrace the role of a fresh water hero! 💦💪