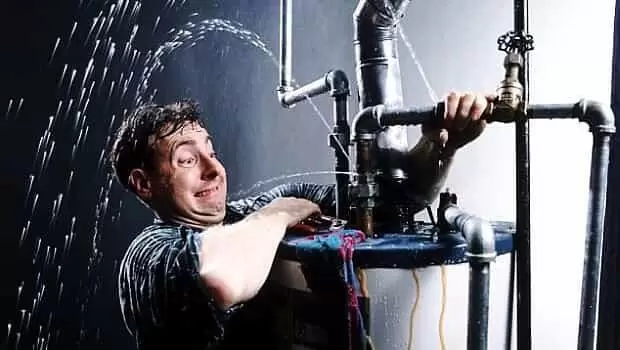 Signs of Plumbing Problems You Shouldn't Ignore
Ignoring plumbing issues can lead to increased water bills, inconveniences, and potential damage to your home. In this blog, we'll discuss common symptoms that indicate plumbing problems and the importance of addressing them promptly. If you're located in Acworth, Alpharetta, Ball Ground, Canton, Cumming, Kennesaw, Johns Creek, Marietta, Roswell, Sandy Springs, Smyrna, Suwanee, or Woodstock, My Georgia Plumber has skilled plumbers near you to provide reliable services.
Signs to Evaluate Your Plumbing Needs
Using the plunger frequently on your toilet indicates a potential clog or blockage in the drainage system.
Screeching faucets suggest the presence of air in the lines, which can affect the proper functioning of your plumbing fixtures.
Low water pressure may indicate a failing pressure reducing valve (PRV), inadequate pipe diameters, or a hidden leak, leading to wasted water and increased utility bills.
Identifying Plumbing Issues
Gurgle sounds in drains suggest a potential blockage or a malfunctioning vent, which can lead to backups and inconvenience.
Unpleasant odors emanating from drains are often caused by a dry P-trap, which can be resolved by running water to refill the trap.
Leaky faucets may require simple repairs such as replacing o-rings or washers to prevent water wastage and further damage.
Prompt Plumbing Solutions with My Georgia Plumber
My Georgia Plumber has skilled plumbers available in various cities to address your plumbing needs efficiently.
Whether it's a clogged drain, low water pressure, leaky faucet, or any other plumbing issue, their experts can diagnose and provide timely repairs.
Don't overlook plumbing problems that can worsen over time. Contact My Georgia Plumber to schedule an appointment and ensure your plumbing system operates smoothly.
Plumbing issues should never be ignored, as they can lead to wasted water, inconveniences, and potential damage to your home. By paying attention to common signs such as frequent toilet clogs, screeching faucets, and low water pressure, you can identify plumbing problems early on. My Georgia Plumber offers reliable plumbing services in various cities, ensuring prompt solutions for your plumbing needs. Don't hesitate to seek professional assistance and prevent further complications. Contact My Georgia Plumber today and benefit from their expertise.
Call our friendly staff at 770-268-2331 or use our easy online booking by clicking HERE.