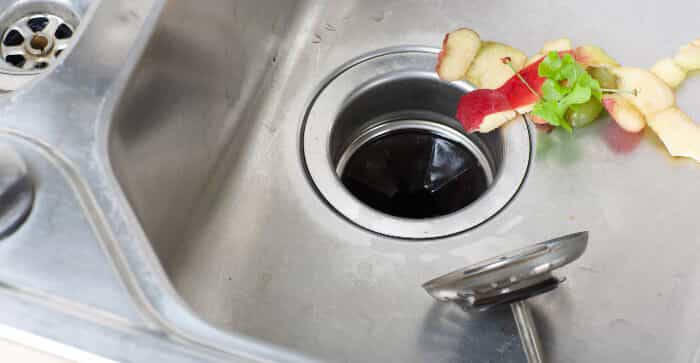 An easy way to lessen the amount of garbage collected on a daily basis is to install a garbage disposal. Quickly and efficiently eliminate leftover potato peels, orange rinds, and many other types of food products. Disposals easily grind up and flush food particles down your pipes, thereby lessening the amount of garbage you otherwise would accumulate every day.
When choosing a new garbage disposal, consider:
Which type of garbage disposal would work best in your home?
Which sized motor handles the usage frequency you would need in a disposal?
What special feature options are most beneficial to you?
Do you have a septic tank?
About Garbage Disposals
Garbage disposals come in many sizes: 1/3 hp, 1/2 hp, 3/4 hp, and 1hp and are made from a variety of materials – plastic, metal, stainless steel. Depending on the make and model will determine the manufacturer's guarantee, warranty, and price point. You should ask the professionals at My Georgia Plumber which type of garbage disposal meets your needs and budget.
Garbage disposals do have their limitations and there are some things that should never be put down your plumbing drain.
Tips for Using a Food Waste Disposer
Do's:
When grinding food in your disposal, run the disposal for at least two minutes while running cold water through it. Then run water for an additional 15 seconds to ensure that all waste is properly flushed through the line.
If there is a bad smell from your garbage disposal, it is usually from remnants of food that have not cleared the disposal. You can remove the odor by grinding lemon peel in the disposal or pouring liquid detergent in the disposal and running cold water through it for 20 – 30 seconds. If the smell persists, ask My Georgia Plumber about BioSmart.
If your garbage disposal jams, try using the key that comes with the garbage disposal to unjam it. Then, hit the reset button. If this does not work, call My Georgia Plumber. You should also check the connections on your garbage disposal periodically to make sure they are tight and leak-free.
Don'ts:
Grease – Grease can solidify and clog up the disposal and plumbing drain lines. Cooking grease should be disposed of by pouring into an empty coffee can or something similar. When the can becomes full, toss it in the trash. Wipe congealed grease from pots and pans with a paper towel that can be dropped in the garbage can.
Hard-to-grind, stringy or fibrous foods – Fibrous foods such as celery, asparagus, corn cobs, or husks should never be put down a disposal. Poultry skins and eggshells should also not be disposed of down the plumbing drain system. These items can clog the disposal and are best disposed of in the compost pile or the non-recycling trash.
Coffee grounds, tea bags, or tea leaves are better disposed of in a compost pile or non-recycling trash as well as pasta and rice.
My Georgia Plumber has been installing and repairing garbage disposals for over 30 years in Acworth, Alpharetta, Ball Ground, Canton, Cumming, Kennesaw, Johns Creek, Marietta, Roswell, Sandy Springs, Smyrna, Suwanee, Woodstock, and surrounding areas.

If you're considering replacing your garbage disposal or just need yours repaired, give us a call at 770-268-2331 or use our easy online booking.

Canton Calls My Georgia Plumber » « Summer Plumbing Tips