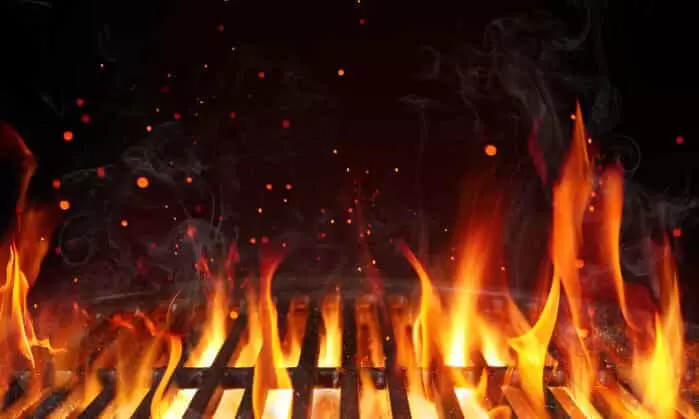 A Comprehensive Guide to Gas Line Conversion for Your Outdoor Grill
Running out of LP (liquid propane) for your outdoor grill can be inconvenient and costly. However, converting your grill to natural gas offers convenience and affordability. In this blog, My Georgia Plumber provides a step-by-step guide to help you successfully convert your grill's gas supply, ensuring a seamless transition to natural gas.
The Benefits of Natural Gas Conversion
Natural gas is increasingly popular due to its convenience and affordability.
Converting your grill to natural gas may be easier and more affordable than you think.
The Importance of Safety and Professional Assistance
Working with gas lines requires skill and attention to detail.
Hiring an unlicensed contractor can jeopardize safety and may even be against the law.
Professional plumbers or gas utility company service personnel should handle gas line projects.
Gas Line Replacement and Proper Sizing
Proper sizing of gas supply lines is crucial for each appliance to function effectively.
Technicians should accurately calculate, install, and pressure test the properly sized piping.
Step-by-Step Gas Line Conversion Process
1: Determining the Gas Line Tap Location
Find an appropriate place to tap into an existing gas line close to the grill area.
Tapping into a gas supply pipe with an existing T-fitting or elbow simplifies the connection process.
2: Installing a T-Fitting
Shut off the gas lines and install a T-fitting to tap into the gas line.
Threaded fittings with Teflon tape or "pipe dope" ensure airtight connections.
Consider adding a shutoff valve for future servicing convenience.
3: Running Gas Lines to the Outdoors
Extend the gas pipe run from the T-fitting through the outer wall of the house.
Use straight runs of pipes and elbows, making airtight connections with Teflon tape or pipe dope.
Bore a hole through the wall or foundation and extend the pipe to a termination point.
4: Installing a Gas Valve
Install a brass shut-off valve at the end of the pipe stub-out.
Ensure airtight connections using Teflon tape or pipe dope.
A valve termination point allows for easy detachment of the grill if needed.
5: Inspection Requirements
Check local code regulations to determine if gas work requires inspection.
Arrange for a building inspector to examine the completed work if necessary.
6: Grill Conversion
If you have an LP grill and want to use natural gas, consider converting the grill.
Conversion kits from the manufacturer ensure proper adjustments for pressure and viscosity.
Do not attempt to convert the grill without a manufacturer-approved conversion kit.
7: Fittings Testing
Have the fittings and connections tested for leaks by a technician.
Gas contractors use sniffers or bubble tests with soapy water to detect leaks.
8: Connecting the New Grill
Purchase an approved gas hose designed for natural gas or propane.
Connect the gas valve on the stub-out to the burner connection on your grill.
By following this comprehensive guide, you can successfully convert your outdoor grill to natural gas. Safety and professional assistance are essential throughout the process. My Georgia Plumber is a licensed, certified, and trusted provider for gas line repair and installation projects. Our experienced plumbers ensure compliance with building codes and prioritize safety. Residents in Atlanta and surrounding areas rely on our expertise for their gas line needs. Trust us to help you make the switch to natural gas with confidence.
Call us today at 770-268-2331 or schedule your appointment online!