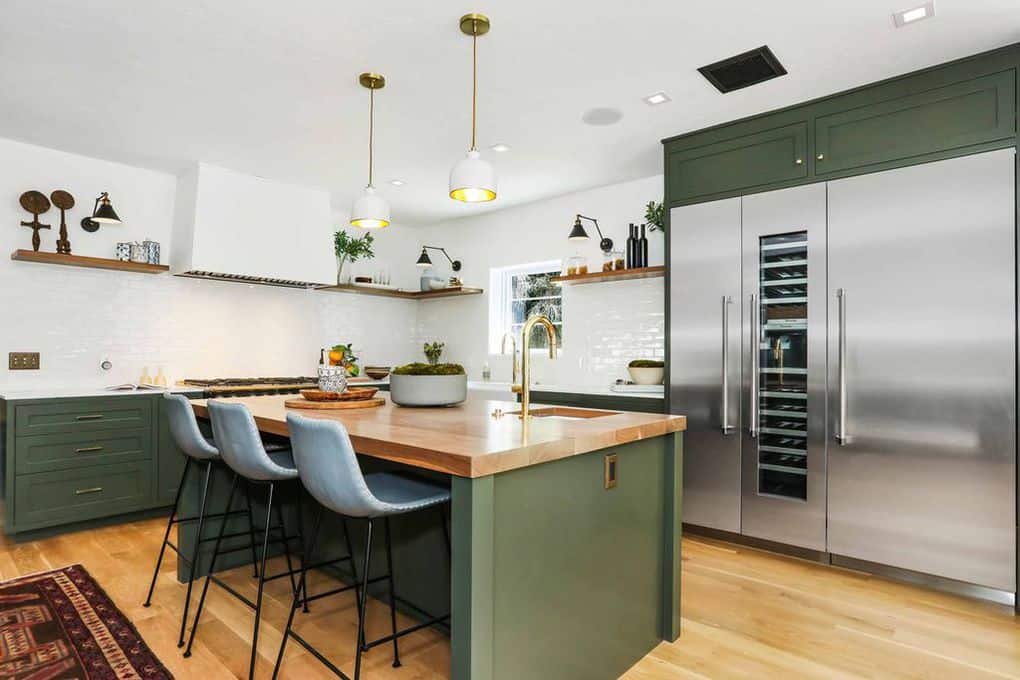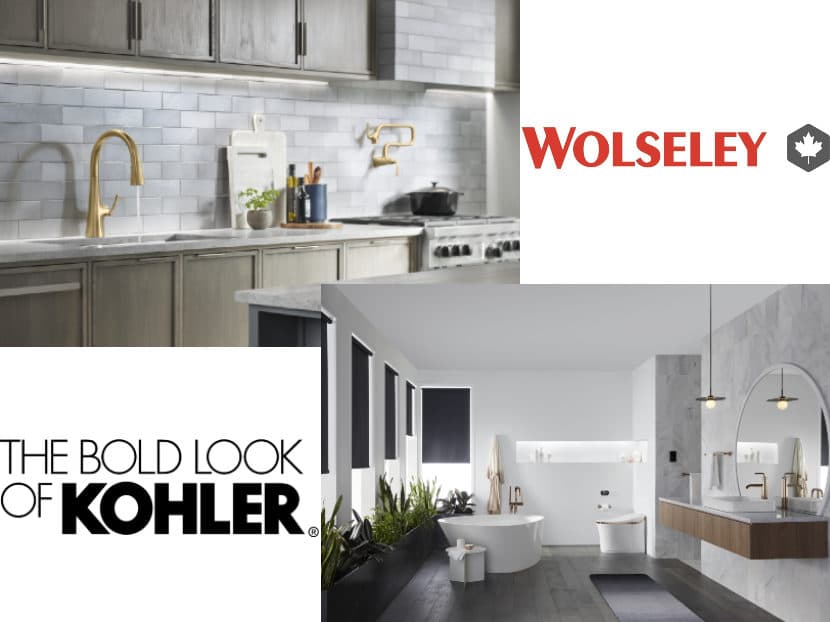 Wolseley Canada Adds Kohler Kitchen and Bath to Product Roster
Wolseley Canada, a leading local distributor of plumbing, HVAC/R, Waterworks, and Industrial products, is excited to add Kohler Canada to its national distribution portfolio of kitchen and bathroom brands.
"Kohler has a longstanding relationship with Ferguson in the U.S — we are pleased to see that partnership extend to our team at Wolseley Canada," said Kevin Murphy, CEO, Ferguson PLC. " This expansion furthers our strategy for Ferguson and Wolseley to closer align as one North American company, committed to offering the best value to our customers."
"Kohler is a global leader in the innovation, design, and craftsmanship of kitchen and bath essentials," said Sébastien Laforge, president, Wolseley Canada. "Adding Kohler's portfolio of brands to our assortment reinforces our commitment to providing exceptional products and services to our customers from coast to coast."
Through this new partnership, which will launch in January 2022, Kohler Canada will be able to expand its national reach with their Kohler, Sterling, Kallista, and Hytec brands through Wolseley Canada's national network of more than 220 locations.
"Canada is an important market for Kohler's plumbing business, we see this as an excellent opportunity to expand our offerings across North America and are thrilled to be partnering with the team at Wolseley Canada," said Christopher Bell, vice president and general manager of Kohler Kitchen & Bath Canada."
Wolseley Canada will carry Kohler's kitchen and bath product assortment in its branches and showrooms nationwide and online through its eBusiness platform, Wolseley Express.
Originally Posted - PHCPRos.com
The kitchen is one of the most used rooms in the house. It's also the location of a lot of pipes, fixtures, and appliances that can be susceptible to developing issues. In order to avoid major issues and improve the longevity of your home's plumbing system, it's important to follow a few simple maintenance tips.
1. Keep an eye out for leaks.
Hidden leaks are a common plumbing problem and one of the most expensive to fix. That's why it is important to keep an eye out for any leaks originating from your kitchen sink, faucet, or other appliances. At the first sign of trouble, contact a local plumber to investigate and fix the problem before major damage can occur.
2. Take care of your faucet.
Plumbing issues can arise with the kitchen sink faucet simply due to the amount of use it gets. One way to ensure a longer-lasting faucet is to keep the faucet's aerator clean. Over time, lime buildup or sediment can block the small openings in the aerator and result in lower water pressure or leaks. To clean the aerator, carefully unscrew it from the faucet and use a small brush to remove the sediment.
3. Prevent clogs
Wherever there's a drain, the potential for clogs exists. The kitchen sink is no exception. The best way to prevent clogs from forming is to be mindful of what goes into the sink. The most common culprits for kitchen sink clogs include coffee grounds, eggshells, fat, grease, oil, and starchy foods like rice and potatoes. There is a common misconception that it's safe to send these items down the drain if they go through the garbage disposal first. In reality, these items can still cause clogs in a drain line even if they've been chopped into tiny pieces. Periodically cleaning your kitchen sink drain with dish soap, warm water, and vinegar will help break apart any debris before it can form a large blockage.

What are indicators that sewer problems are on the horizon? » « Everyone in Your Home Should Know How to Shut off Your Main Water Line