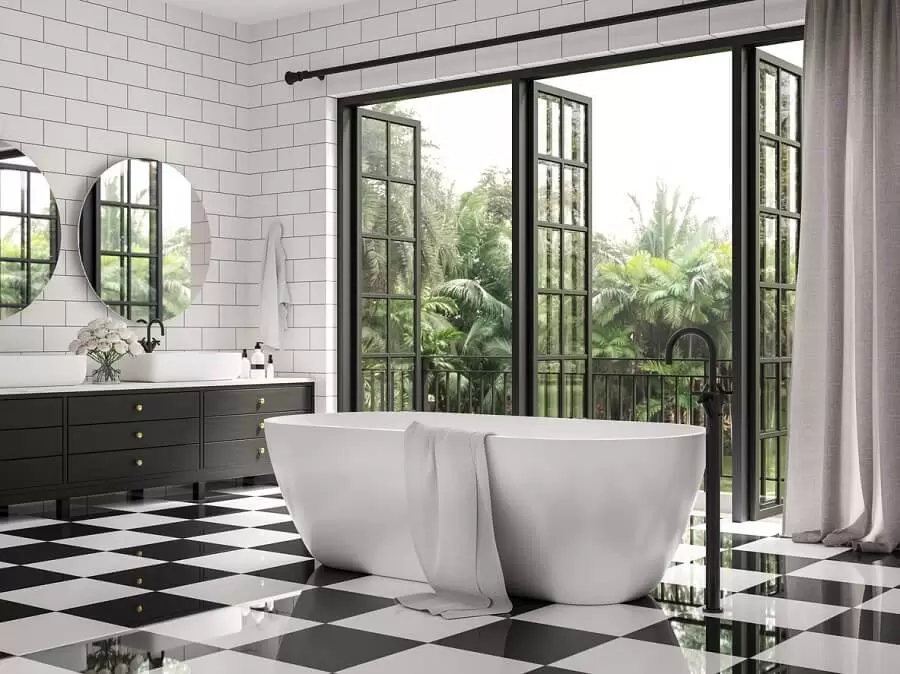 Elevate Your Bathing Experience with Freestanding Tubs and High Flow Rate Tub Fillers
Imagine immersing yourself in a luxurious bath, surrounded by the elegance of a freestanding tub. California Faucets has introduced a solution to the slow filling time with its High Flow Rate Single Handle Tub Fillers. In this blog, we will explore the benefits of these tub fillers and dive into the world of freestanding tubs, guiding you towards creating a bathroom oasis that suits your style and preferences.
The Solution for Fast Tub Filling
Highlighting the common frustration of waiting for a tub to fill up.
Introducing California Faucets' High Flow Rate Single Handle Tub Fillers as the solution.
Emphasizing the combination of speed and streamlined style offered by these tub fillers.
Discover the World of Freestanding Tubs
Exciting readers with a wide range of materials, including fiberglass, acrylic, cultured marble, cast iron, and cedar.
Showcasing various shapes and features available, such as single- or double-ended tubs, slipper tubs, pedestal tubs, footed (clawfoot) tubs, freestanding corner tubs, tubs with shower options, soaking tubs, and jetted tubs.
Essential Factors to Consider
Emphasizing the importance of measuring the bathroom space to ensure a perfect fit.
Encouraging readers to choose a design that complements their bathroom's aesthetic.
Discussing the options of one-piece or two-piece construction.
Highlighting the impact of shape selection on the overall atmosphere.
Reminding readers to consider the faucet style as a finishing touch.
Financing Options for Your Dream Bathroom
Assuring readers that financing options are available to make their dream bathroom a reality.
Mentioning My Georgia Plumber as a reliable source for comprehensive bathroom transformation.
Transforming your bathing experience with a freestanding tub and high flow rate tub fillers is within reach. By selecting the perfect tub for your space, style, and preferences, you can create a sanctuary of relaxation and luxury in your own bathroom. Contact us at My Georgia Plumber today to embark on this journey and indulge in the ultimate bathing experience. It's time to elevate your bathroom to new heights of comfort and beauty.