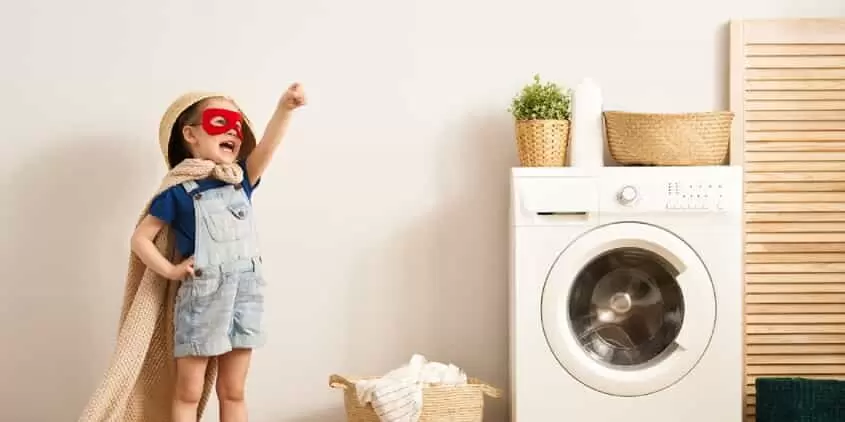 Solve Laundry Room Plumbing Issues with My Georgia Plumber
Dealing with plumbing problems in the laundry room can disrupt the daily routines of busy families. Leaks, clogs, and slow drains can create chaos and inconvenience. Fortunately, My Georgia Plumber is here to quickly and efficiently address these issues and restore order to your laundry room. From gas line installations to unblocking drains, our expert technicians have you covered. In this blog, we'll highlight some of the top laundry room plumbing services we offer and provide tips for maintaining a functional laundry room.
Expert Solutions for Common Laundry Room Problems
Leaking washing machine hoses, slow draining washers, and clogged utility sinks can wreak havoc in the laundry room.
My Georgia Plumber technicians are skilled in resolving these issues promptly and effectively.
Whether you need a gas drop for a new dryer, utility sink installation, or the installation of no burst wash machine lines, we have the expertise to handle it all.
Top Laundry Room Plumbing Services
Unblocking drain lines: Our technicians can clear clogged drain lines and restore your washing machine's functionality.
Utility sink, pet station, and faucet repair and installation: We offer comprehensive services to meet your laundry room needs.
Clearing and cleaning floor drains: Professional cleaning and unblocking of floor drains to prevent backups and clogs.
Sump Pump Repair and Replacement: Our team provides reliable sump pump and sewage ejector pump options to protect your laundry area.
Addressing Frozen Pipes and Leak Repair
Frozen and leaking pipes can lead to water damage, mold growth, and health issues.
My Georgia Plumber can locate and repair water line leaks and address frozen pipe problems promptly.
Tips for Maintaining Your Laundry Room Plumbing
Regularly check hoses and drains to prevent potential issues.
Proper maintenance can reduce the need for frequent repairs and ensure a smoothly functioning laundry room.
Schedule a Consultation with My Georgia Plumber
Our experienced plumbing and drain cleaners are ready to diagnose and fix any laundry room plumbing problems.
Enjoy a hassle-free laundry experience by contacting our friendly dispatchers at 770-268-2331 or scheduling online.
Don't let laundry room plumbing problems disrupt your daily routine. With My Georgia Plumber's comprehensive services, you can rely on our expert technicians to address any issue promptly and efficiently. From unblocking drains to installing utility sinks and maintaining your plumbing system, we've got you covered. Contact us today to schedule a consultation and experience hassle-free laundry room plumbing. We proudly serve Acworth, Alpharetta, Ball Ground, Brookhaven, Canton, Cumming, Kennesaw, Johns Creek, Marietta, Roswell, Sandy Springs, Smyrna, Suwanee, Woodstock, and surrounding areas for all their plumbing needs.