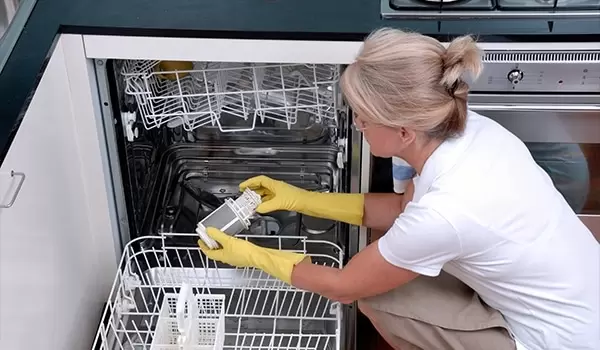 Kitchen appliances are invaluable assets in our homes, and dishwashers are no exception. These remarkable devices simplify our lives, save us time, and spare us from the dreaded task of hand-washing dishes after every meal. At My Georgia Plumber, we understand the importance of a well-maintained dishwasher and the significant role it plays in your daily routine. In this blog post, we'll share tips on how to ensure your dishwasher serves you faithfully for years to come while keeping your kitchen chores a breeze.
Ensure Regular Use:
To keep your dishwasher in top-notch condition, it's essential to use it regularly. Regular use prevents debris buildup and reduces the need for frequent cleaning.
Use the Dishwasher Correctly:
Always scrape solid items or leftovers from dishes before loading them into the dishwasher. No pre-rinse is required, but scraping prevents clogs, filter damage, or pump issues.
Ensure that hot water reaches the dishwasher for optimal performance.
Use only dishwasher detergent or cleaner, and if you have any questions about detergent or dishwasher service, don't hesitate to contact My Georgia Plumber.
Avoid Non-Dishwasher-Safe Items:
Some items should never enter your dishwasher, as they risk damage to the appliance or themselves. Items like fine China, wood, copper, cast iron, delicate glassware, and more fall into this category.
Load the Dishwasher Correctly:
Proper loading is crucial for efficient cleaning. Glasses, bowls, cups, and oversized utensils should go on the top rack, while plates, pots, pans, and regular utensils belong on the bottom.
Clean the Filter:
Regularly clean the dishwasher's filter to prevent large food particles from causing damage. If you notice any holes in the filter, replace it promptly to avoid more costly repairs.
Remove Hard Water Residue:
If you live in an area with hard water, consider using a citric-acid-based dishwasher cleaner or descaler once a month. This helps remove mineral deposits and keeps your dishwasher running smoothly.
Clean the Door Seal:
Don't forget the edges and door seals of your dishwasher, as they can harbor mold, mildew, and odorous bacteria. Wipe them down with a vinegar solution every month to maintain freshness.
Keep Spray Arms and Dishwasher Clean:
Inspect the spray nozzle in the wash arms for cleanliness. A blocked nozzle can affect cleaning performance. Additionally, follow the owner's manual for instructions on cleaning your dishwasher and its drain.
Regular Service and Maintenance:
Refer to your dishwasher's user manual for periodic maintenance instructions. Running an empty dishwasher with baking soda and vinegar can help keep it fresh. If any parts malfunction, consult a professional and explore warranty options.
At My Georgia Plumber, we're committed to helping you make the most of your dishwasher. By following these tips, you can extend the lifespan of your appliance, avoid costly repairs, and enjoy hassle-free dishwashing for years to come. If you ever encounter issues or require service, don't hesitate to call us at 770-592-0081. We're here to ensure your dishwasher runs smoothly and your kitchen stays stress-free.