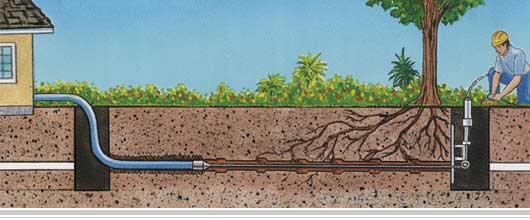 Sewer Line Repair
Sewer leaks and back-ups are probably the most unpleasant plumbing situations you can encounter. Since this is a much more complicated problem to solve than other types of plumbing projects, you need a qualified technician who knows what they are doing. Depending on the condition of your sewer pipes, sections or whole sewer systems may need to be replaced. When you notice problems with your sewer system, call My Georgia Plumber for sewer line video inspection and repair.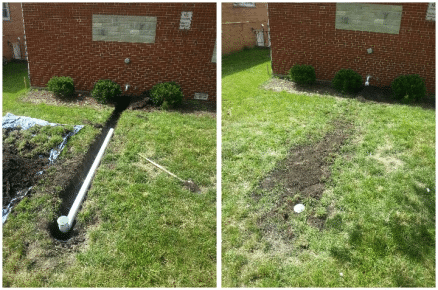 My Georgia Plumber is a fully licensed and insured master plumbing contractor serving the drain and sewer plumbing needs of customers throughout Forsyth County. Our Cumming sewer repair technicians are handpicked, drug-free, background-checked professionals who participate in regular training to remain updated on all new plumbing technology and products.
We offer prompt same-day service for drain clogs and minor sewer repairs for requests made Monday through Saturday before 2 p.m. Next day sewer line replacements are possible, as long as the utility line locates have been completed. We offer estimates for drain cleaning and sewer line repair services.
Our services include:
Drain Cleaning
Sewer Cleaning
Sewer Line Repair
Drain Repair
Drain Installation
Clean Out Install
Sewer Ejector Pump
Camera/Video Inspection
Diagnosing a plumbing problem can be like diagnosing an upset stomach. You can see and experience external symptoms—your water pressure is anemic, or your toilet won't flush—but you don't know what the problem is, as it's underground. In the old days, the only way to locate the problem was to dig—and you might dig in the wrong place, any number of times.
Fortunately, there are modern tools available to help either locate or fix any plumbing problems.
Remote camera inspections — With this tool, you fit a video camera at the end of a long cable. The cable is then inserted into the water or sewer pipe, and the camera is turned on. The camera is hooked up to a monitor that allows the operator to view images as the camera snakes through the system. Most cameras have LED lights, are fully waterproof, and can rotate 360 degrees. They also show footage in color.
Sewer sonde — A sewer sonde is a miniature transmitter that can be used to locate blockages and pipe defects. The sonde is also inserted in the pipe and sends electronic signals. Sondes can be relatively expensive to operate, though.
Water jetting machines — A water jetting machine is designed to clean out any blockage, rather than locate a problem. The water jet uses high-pressure blasts of water to remove grease, roots, or other debris from a water or sewer line.
Highly Recommended & Skilled Professionals at My Georgia Plumber are ready & available for your needs TODAY! Schedule Online or call (770) 268-2331 .

Kitchen Repairs & Installs | Featuring Farmhouse Sink » « Highly Rated Plumber In Alpharetta