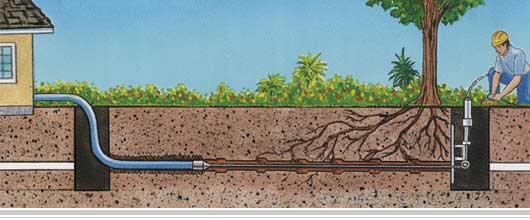 Get Your Sewer Line Problems Fixed by My Georgia Plumber – A Premier Plumbing Company
Sewer leaks and blockages are among the most frustrating plumbing issues that you may come across. It requires a skilled professional who knows exactly how to tackle the situation. In some cases, only a portion of the sewer system may need to be replaced, while in others, the entire system needs to be replaced. My Georgia Plumber offers top-notch sewer line video inspection and repair services to help you resolve the problem.
My Georgia Plumber is a licensed and insured master plumbing contractor serving Forsyth County. We are proud to have a team of highly qualified, drug-free, and background-checked technicians who undergo regular training to stay up-to-date with the latest plumbing technology and products.
Same Day Sewer Repair Services
We provide same-day services for minor sewer repairs and drain clogs for requests made on weekdays before 2 PM. Next-day sewer line replacements are also possible once the utility line locates have been completed. Our services also include free estimates for drain cleaning and sewer line repair services.
Our services include:
Drain Cleaning
Sewer Cleaning
Sewer Line Rooter Services
Sewer Line Repair
Drain Repair
Drain Installation
Clean Out Install
Sewer Ejector Pump
Camera/Video Inspection
Diagnosing a plumbing issue can be a challenging task, especially when the problem lies underground. Traditional methods required digging and were often time-consuming and ineffective. However, with modern tools, it is now easier to locate and fix plumbing problems.
Remote Camera Inspections – A video camera is attached to the end of a cable and inserted into the sewer or water pipe. The camera sends images to a monitor that allows the operator to view the inside of the system. Most cameras are waterproof, have LED lights, and can rotate 360 degrees.
Sewer Sonde – A miniature transmitter that can be used to locate blockages and pipe defects. The sonde is inserted into the pipe and sends electronic signals.
Water Jetting Machines – High-pressure water is used to clean out blockages caused by grease, roots, or other debris from a water or sewer line.
At My Georgia Plumber, we have highly skilled professionals ready to provide you with the best possible services. Schedule an appointment online or give us a call today!

 Schedule Online or call 770-268-2331 .

Kitchen Repairs & Installs | Featuring Farmhouse Sink » « Highly Rated Plumber In Alpharetta