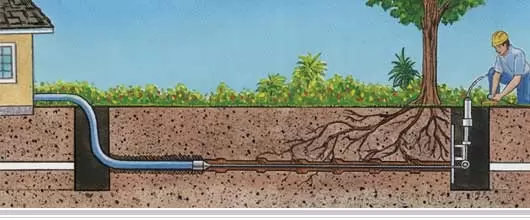 Solve Your Sewer Line Issues with My Georgia Plumber – Your Trusted Plumbing Experts
Dealing with sewer leaks and blockages can be a major headache. Luckily, My Georgia Plumber is here to help. As a premier plumbing company, we offer exceptional sewer line video inspection and repair services to address any sewer-related problems you may encounter. With our expert team and state-of-the-art technology, we can quickly diagnose and fix your sewer line issues, ensuring a seamless plumbing system.
Same Day Sewer Repair Services: Quick and Efficient Solutions
We understand the urgency of sewer repairs, which is why we offer same-day services for minor repairs and drain clogs. If you contact us before 2 PM on weekdays, our skilled technicians will promptly attend to your plumbing needs. Additionally, we can arrange next-day sewer line replacements once utility line locates have been completed. Count on us for efficient and reliable sewer repair services.
Comprehensive Services: A Wide Range of Plumbing Solutions
At My Georgia Plumber, we provide an extensive range of services to address all your plumbing requirements. From drain cleaning to sewer line repair, our team is equipped to handle any task. Our services include drain repair and installation, sewer cleaning, sewer line rooter services, cleanout installation, sewer ejector pump installation, and camera/video inspection. Rest assured that our experts have you covered with their expertise and professionalism.
Advanced Plumbing Technology: Efficient Diagnosis and Repair
Diagnosing plumbing issues, especially those hidden underground, used to be a complex and time-consuming task. However, with modern tools and technology, we can quickly locate and fix problems. Our arsenal includes remote camera inspections, where a waterproof camera attached to a cable captures real-time images of the system's interior. We also utilize sewer sondes, miniature transmitters that help locate blockages and pipe defects. Additionally, our water jetting machines use high-pressure water to clear out stubborn blockages caused by grease, roots, or debris.
When it comes to your sewer line problems, trust the expertise of My Georgia Plumber. Our licensed and insured master plumbers are dedicated to providing exceptional service using the latest plumbing technology. Whether you need a minor repair or a complete sewer line replacement, we have you covered. Schedule an appointment online or call 770-268-2331 to benefit from our top-notch services. Your plumbing needs are our priority at My Georgia Plumber.