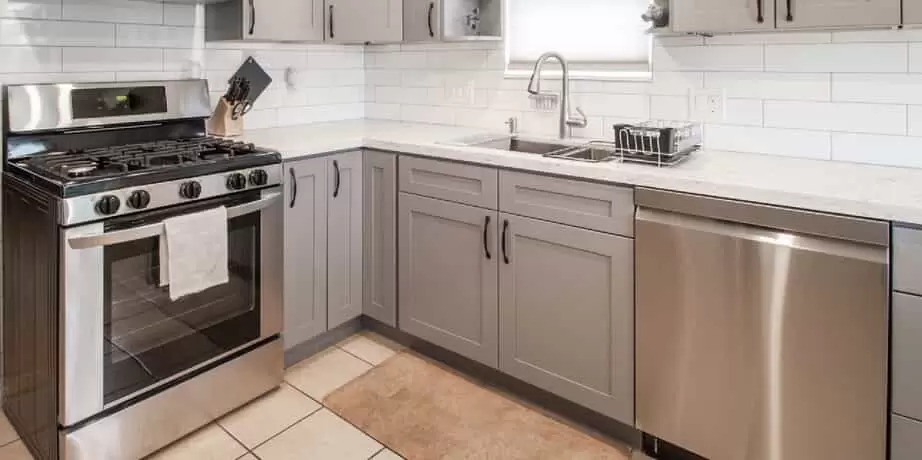 What was once a luxury item, the dishwasher has become a mainstay in today's modern kitchen. Most homes now have at least one dishwasher and some actually have two, one full size and one economy size.
Dishwasher Supply Line and Drain Line Leaks
Dishwasher supply lines, as well as dishwasher drain lines, can leak in the same manner as the plumbing on a kitchen sink. The difference is unlike your kitchen sink plumbing, the lines connected to your dishwasher are not as easily accessible and most of the time are not visible. A dishwasher line leak may stay undetected for a long period of time damaging cabinets and flooring, and even creating a mold issue.
New Dishwasher Installation
If, however, the leak is coming from the appliance itself, it may be time to replace it. New energy-efficient dishwashers conserve water and save consumers hundreds of dollars a year in energy costs. In fact, most dishwashers manufactured since 1994 use seven to 10 gallons of water per cycle, while older machines use eight to 15 gallons.
Most often an appliance delivery company will hook up your dishwasher for you, but on occasion, they run into problems connecting your new dishwasher to older connections. This is especially true in older homes.
Appliance Installations
Updating your kitchen appliances is a great way to give your kitchen a whole new look. We have an entire department devoted to installation services for all electric appliances and gas kitchen appliances including gas ranges and cooktops, dishwashers, over-the-range microwaves, wall ovens, instant hot water dispensers, garbage disposals, trash compactors, wine chillers, and more!
Call My Georgia Plumber at 770-268-2331  or schedule online to schedule a plumbing inspection as part of your annual maintenance routine. One of our plumbing experts will inspect your dishwasher supply line and dishwasher drain line as part of a routine plumbing inspection of your home. If a leak is discovered, in most circumstances necessary repairs can be made the same day.
Residents of Acworth, Alpharetta, Ball Ground, Canton, Cumming, Kennesaw, Johns Creek, Marietta, Roswell, Sandy Springs, Smyrna, Suwanee, Woodstock, and surrounding areas have long trusted My Georgia Plumber and you can too!