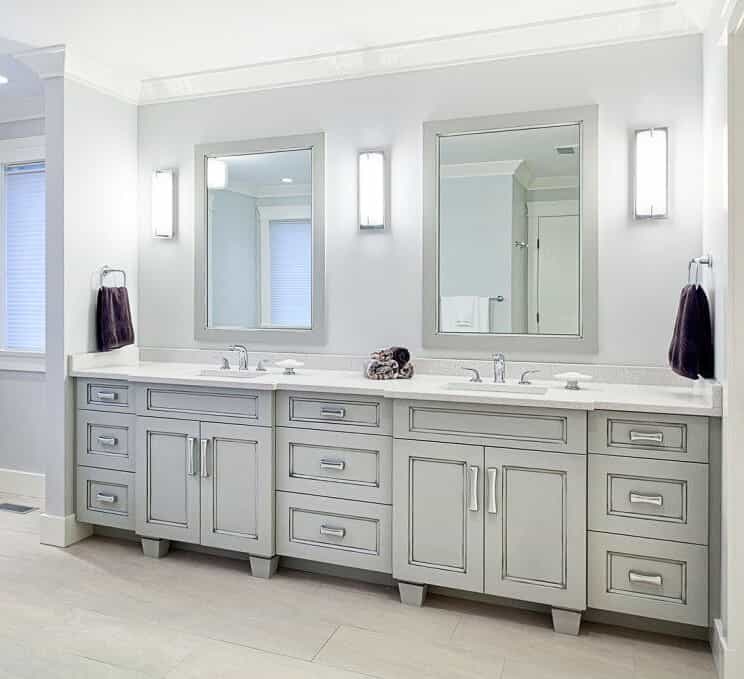 Logan Square Collection Becomes Best Selling Decorative Family for Gerber Plumbing Fixtures​
Gerber Plumbing Fixtures has several decorative toilet and sink collections named to honor its Chicago-based heritage. The company has successfully showcased the vibe of a variety of communities in the city, matching collections with the special ambiance each neighborhood has to offer. A recent addition to the Logan Square collection has led to it becoming the best-selling decorative family Gerber manufactures.
Last year, Gerber introduced a one-piece Logan Square toilet with a concealed trapway that provides a cleaner and more upscale look than its two-piece counterpart. The new addition qualifies as a fully certified EPA WaterSense product with a MaP score of 1000 grams, and low water consumption of 1.28 gallons per flush. Those factors have made it more appealing to consumers and plumbers.
"We decided to acknowledge some Chicago neighborhoods and areas as a tribute to our heritage and the Gerber-Lewis family who made Chicago their home," said Kevin McJoynt, Gerber's director of product management – fixtures. "When we designed the Logan Square collection, its traditional styling appeared to be a good match for the older, more traditional feel you'll find in the Logan Square neighborhood. It's a well-kept older area that is known for its classic bungalows, stately greystones, and wide boulevards."
The Logan Square area is located on Chicago's Northwest Side, not far from downtown Chicago. It was originally developed in the 1830s and today is home to a diverse population. The beautiful, park-like boulevards McJoynt mentioned are part of the 26-mile, landmark-designated Chicago Boulevard System, which connects residents to trails and historic commercial and residential buildings.
"This collection is really a charming, traditional style," McJoynt said, who indicated the layered rectangular angles look great with matching sinks. "It's versatile and fits in any traditional bathroom for new construction, remodeling, or renovation."
Originally Posted - PHCPRos.com
Bathrooms aren't what they used to be. Today's bathrooms feature a wide array of shower and tub options, including sophisticated showerheads, spa-like water jets, faucet designs, and steam systems, along with many water-saving options. Click here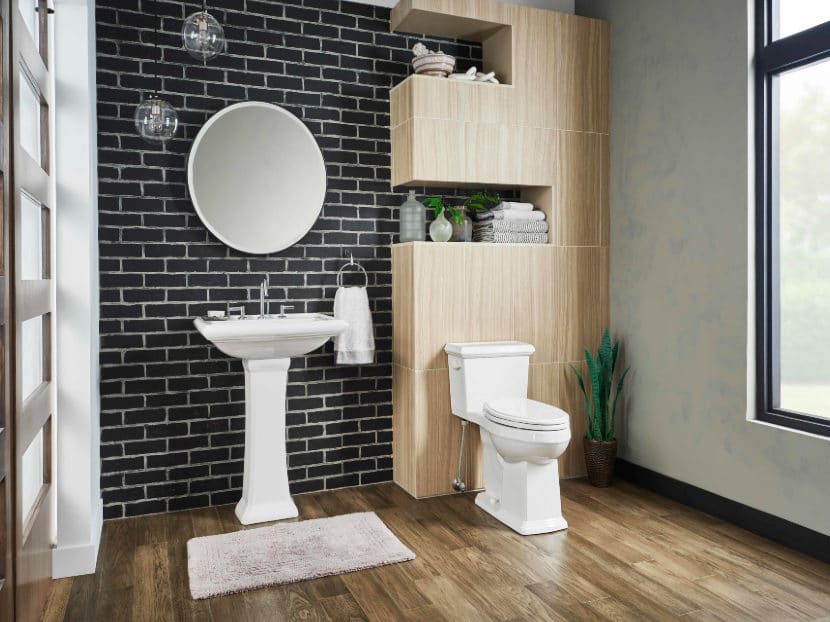 My Georgia Plumber's specialists are masters of all bathroom plumbing repairs, replacement, and installation. Some of the services we provide include:
Bathtub and shower repair and installation
Water pressure fixes
Faucet repair and replacement
Showerhead repair and replacement
Leaky pipes and fixtures
Clogged drains
Shower and tub retrofitting
Water pipe relocation
Low-flow showerheads and faucets
Walk-in bathtub connections
High-tech options for showers and bathtubs
We offer plumbing fixture repair and replacement services for:
Toilets
Bidets
Urinals
Showers
Bathtubs
Sinks and faucets
Upgrading your fixtures and faucets is an easy way to transform the look of your bathroom. Whether you need to replace fixtures that are broken or just want to freshen the décor, our Cumming plumbing installation team can install quality products to meet your needs and fit your budget. We have low-flow fixtures to help you conserve water to save money and benefit the environment.

When you have a plumbing repair issue, we understand that getting the bathroom working again is absolutely crucial for your family's health and comfort. We offer prompt repair services with same-day appointments throughout our Forsyth service area. When you have an urgent situation after normal business hours, our technicians are ready to respond to your call for emergency plumbing service.

"Cumming" To Help With Your Plumbing Services » « Happy Fourth of July | My Georgia Plumber