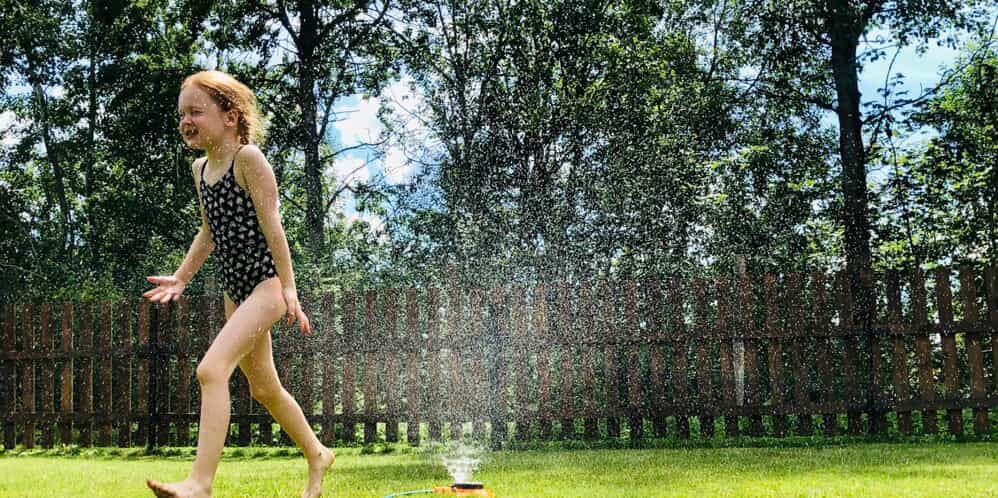 With the hot days of the summer months upon us, the plumbers near you from My Georgia Plumber can offer off a variety of ways that you can save on costs and water with some helpful Home Water Conservation Tips for the Summer.

With the temperature continually rising; there are many outdoor jobs and projects that you will take on during the summertime that if you aren't careful, water can be wasted without you even realizing it. To avoid this unnecessary usage, use a broom or a blower when you are cleaning your patios and sidewalks. Another Home Water Conservation Tip for the Summer is to use a hose with a nozzle that allows you to shut the water off when washing your car or while scrubbing it to conserve water.

Keeping your grass cut to a length of about 3 inches will also help as taller grass will hold moisture better and thus, save you from having to water it as much. If you have an automatic sprinkler system, be sure it is set to provide a healthy watering but not having them turn on too often is another way to conserve. Also, you can save by doing a little research when you need to replace plants in your yard and opting for more water-efficient shrubs, trees, and grass types.

Water Conservation Tips for the Summer

Despite spending much more time outdoors in the warmer months, there are also many Home Water Conservation Tips for the Summer around the inside of the house, too. To start with, one room where you can limit your water usage is in the bathroom. By taking a shower instead of a bath, especially if you have a "low-flow" showerhead, much less water will need to be used. Limiting the time of your showers as well is an easy way to conserve. Turning off the faucet when you shave or brush your teeth is another simple way that you can limit your usage of water.

Checking your toilets to ensure they don't have a leak by simply taking the top off the tank periodically and watching it flush can help you to do this. If you can't tell whether or not there is a leak, put a few drops of food coloring in and do not flush. If you see the coloring in the bowl within a few minutes, you have a leak.

In the kitchen, running your dishwasher only with a full load to avoid extra cycles is also a simple way to conserve. You can also cut costs and conserve, by checking all faucets and water lines (i.e. to the ice maker in a refrigerator, etc.) to be sure there are no leaks. Checking all hoses and connections to washing machines and your water heater is also recommended.

We can install your new water-conserving plumbing parts if you live in Acworth, Alpharetta, Ball Ground, Canton, Cumming, Kennesaw, Johns Creek, Marietta, Roswell, Sandy Springs, Smyrna, Suwanee, Woodstock, and surrounding areas.

Call one of our friendly dispatchers at 770-268-2331 of use our easy online booking.

6 Signs of Existing Plumbing Problems » « 6 Simple Plumbing Tips to Go Green!