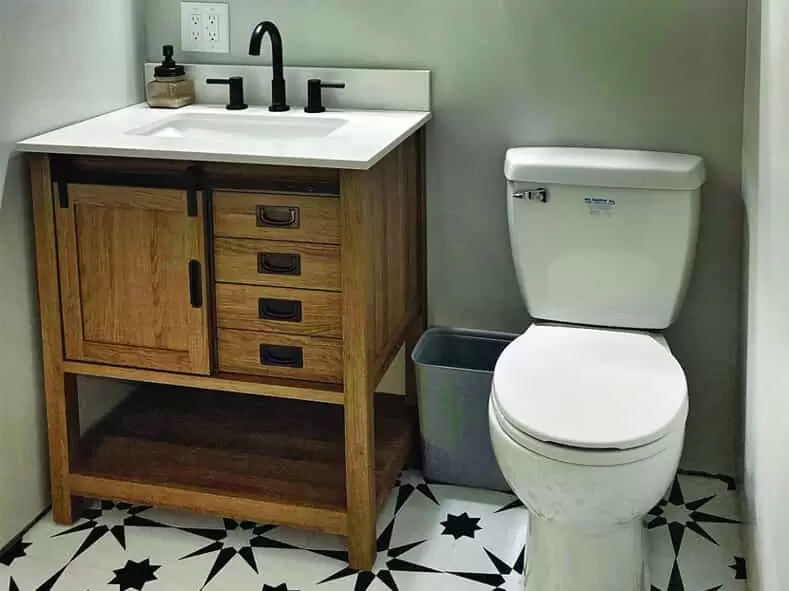 Meet the Bold Boundless Blonde: A Multitalented DIY Enthusiast and Homebuilder
Get ready to be inspired by the Bold Boundless Blonde, Kristine Abram. With her expertise in home décor, DIY projects, house flipping, design, and home staging, she stands out as a truly exceptional do-it-yourselfer. Let's delve into her story and discover how she turned her passion for DIY into a creative and successful journey.
Building a Dream Home and Embracing DIY
Abram's decision to build a custom forever home alongside a contractor/builder.
Her request for itemized work to determine potential cost savings through DIY.
The determination and adventurous spirit that guided her throughout the building process.
The Ohio Farmhouse-Style Home: A DIY Laboratory
Abram's home as a canvas for her DIY experiments and creative projects.
Highlights of specific DIY projects, such as a brick backsplash and white concrete countertops.
Mention of a unique DIY TV frame as a testament to her innovative approach.
From Mentorship to Independence: A Father's Influence
Abram's close relationship with her father, a contractor, and her early exposure to construction work.
The impact of her father's mentorship in shaping her passion for DIY.
Pride in taking on various projects, from designing house plans to intricate details like staircase railings and stonework.
Sharing the Journey: Building a DIY Community
Abram's decision to start a blog and document her DIY projects and homebuilding experience.
The growth of her online presence and community, gaining 44,500 followers on Instagram.
The rewarding experience of engaging with and inspiring her DIY audience.
Overcoming Challenges: The Quest for a Basement Half-Bath
The initial plan for a basement half-bath and the unexpected cost challenges.
The couple's decision to opt-out due to drainage issues.
The desire for a bathroom in the basement resurfacing after the completion of the project.
Discovering the Perfect Solution: Saniflo's Above-Floor Plumbing
Abram's research leading her to Saniflo's macerator pump system, the Saniaccess 2.
Excitement over the sink's integration with the macerating system, eliminating the need for an extra drain.
The convenience and functionality of the system, enhancing the basement's usability for events and the kids' bedrooms.