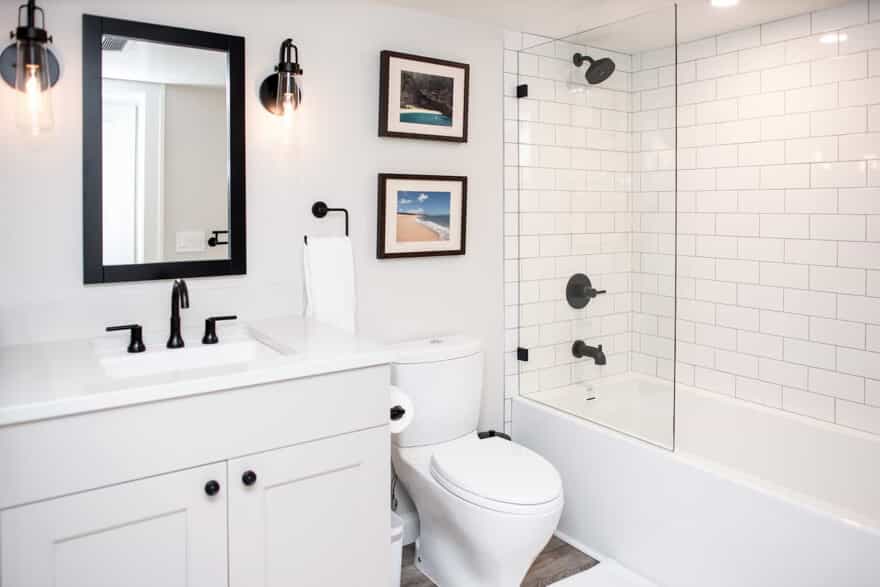 Get up to $100 cashback on your toilet and installation!
Get paid to install a new toilet! $100 cashback through Georgia Toilet Rebate Programs in Acworth, Alpharetta, Atlanta, Canton, Kennesaw, Marietta, Roswell, Sandy Springs, Woodstock, and all points in between.
Water conservation is a very hot topic these days. We can all do our part by being aware of our water consumption and eliminating excessive use. One of the biggest areas of wasted water is leaking, poor functioning, and/or outdated plumbing fixtures and systems.
Here are some quick leak facts:
The average home's leaks can account for more than 10,000 gallons of water wasted every year, or the amount of water needed to wash 270 loads of laundry.
Household leaks can waste more than 1 trillion gallons annually nationwide. That's equal to the annual household water use of more than 11 million homes.
Ten percent of homes have leaks that waste 90 gallons or more per day.
Common types of leaks found in the home include worn toilet flappers, dripping faucets, and other leaking valves. All are easily correctable.
Fixing easily corrected household water leaks can save homeowners about 10 percent on their water bills.
Keep your home leak-free by repairing dripping faucets, toilet flappers, and showerheads. In most cases, fixture replacement parts don't require a major investment.
Most common leaks can be eliminated after retrofitting a household with new WaterSense labeled fixtures and other high-efficiency appliances
If your toilet was made before 1993, you probably have an inefficient model that uses at least 3.5 gallons per flush. New high-efficiency models use less than 1.3 gallons per flush. Installing a new toilet could save a family of four more than $90 on their water bill annually, $2,000 over the lifetime of the toilet.
Toilets can leak at a rate of 200 gallons a day, which can add up to 73,050 gallons of water a year. To find out if you have a leak, place a drop of food coloring in the tank. If the color shows in the bowl without flushing, you have a leak..
The continued dry conditions across our state have prompted many of the municipal utility companies to urge consumers to make the switch to low-flow fixtures. Knowing that plumbing repairs can be pricey, water companies in the area have established rebate programs to assist consumers willing to do their part. Rebates of up to $100 are being offered to switch to low-flow toilets in your area. Additional rebates are available for changing other high consumption fixtures in your home as well.

It is expected that this change will become mandatory, as more counties follow Dekalb County's lead. Not too long ago, Dekalb began to require any home or commercial building sold must be brought to current building codes prior to the close of escrow. This includes updating all plumbing fixtures to low flow.

Participating water companies are the City of Atlanta Watershed Department, Cherokee County Water and Sewer Authority, Clayton County Water Authority, Coweta County Water and Sewer Authority, City of Dallas, Fayette County Water System, Fulton County Dept. of Public Works, Gwinnett County Water Resources, City of Hapeville, Henry County Water and Sewer Authority and the City of Roswell.

If your water bill comes from one of these companies, you can find out more information by clicking here: Metropolitan North Georgia Water Planning District's web site. My Georgia Plumber can help you to be a part of this and many other water-saving strategies.

An approved list of toilet manufacturers and models of qualifying toilets can be found here: WaterSense Labeled Approved Toilet List. Additional water-saving rebates are available through the partnership of The Environmental Protection Agency and Water Sense. You can also use their Rebate Finder to locate rebates in your area.

Need someone to install your new energy-efficient toilet? Call My Georgia Plumber at (770) 268-2331 or simply book online by clicking HERE.

6 Simple Plumbing Tips to Go Green! » « Rinnai Tankless Water Heaters Tax Credit