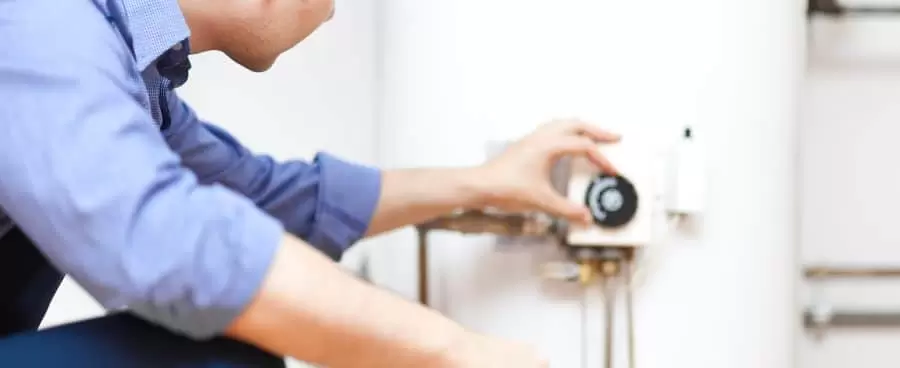 Troubleshooting Guide: How to Test the Heating Elements in an Electric Water Heater
If you're experiencing issues with your electric water heater, such as no hot water or insufficient heat, the heating elements may be the culprit. In this article, we'll guide you through the process of locating, removing, and testing the heating elements in an electric water heater using a multimeter.
Important Note: Gas water heaters operate differently, so this guide is specifically for electric water heaters. If you have a gas water heater that's not working, try checking and relighting the pilot light. For any water heater emergency, contact My Georgia Plumber for immediate assistance.
Finding the Heating Elements in Your Water Heater:
Turn off the circuit breaker dedicated to the water heater in your electrical panel.
Locate the metal panel(s) attached to the side of your water heater, one for each heating element.
Remove the insulation inside the metal panel, wearing rubber gloves for protection.
Look for a round or hexagonal object, approximately one inch in diameter, with a plastic plate attached by two screws. That's the heating element.
Testing the Heating Element with a Multimeter:
Turn on the multimeter and set it to the lowest ohms setting (Ω).
Loosen one of the heating element screws and detach the wire connected to it (either screw will do).
Place one probe of the multimeter on the loosened screw and the other probe on the remaining screw attached to the face of the heating element.
The multimeter should read between 10 and 30 ohms if the heating element is working correctly.
If you get a very low or zero reading, it indicates a faulty heating element that needs replacement.
If your water heater has two heating elements, repeat the same testing process for the second element.
Reattach the wires, replace the insulation, and secure the metal cover panels.
Testing the heating elements in your electric water heater can help identify the source of hot water issues. If the heating elements are faulty, replacing them should restore proper functionality. However, if you encounter persistent problems despite the heating elements testing fine, it's advisable to seek professional assistance from your local plumbing experts.
Remember, My Georgia Plumber offers installation services for water heaters in various areas. Contact our friendly dispatchers at 770-268-2331 or book online for prompt and reliable assistance.