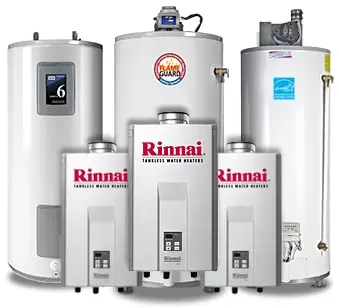 Making an Informed Choice: Renting or Buying a Water Heater
Water heater rentals or leasing programs are gaining popularity as homeowners seek worry-free maintenance and repairs, along with the convenience of free installation and low monthly fees. In this blog, we explore the pros and cons of water heater rentals versus purchasing, providing insights to help you make an informed decision. Additionally, we offer 100% financing options for eligible homeowners. Contact us at 770-268-2331 or book your appointment online to learn more. We proudly serve Acworth, Alpharetta, Ball Ground, Canton, Cumming, Kennesaw, Johns Creek, Marietta, Roswell, Sandy Springs, Smyrna, Suwanee, Woodstock, and surrounding areas.
The Appeal of Water Heater Rentals
Water heater rentals offer worry-free maintenance, repairs, and free installation.
Low monthly fees make rentals attractive to homeowners.
Availability of 100% financing adds to the appeal for qualifying individuals.
Evaluating the Cost Over Time
Most water heaters last around 8 to 10 years.
Purchasing a water heater may cost one-third of the fully installed rental price.
Rental fees often increase over time, potentially locking renters into higher costs.
Long-term rental agreements may require expensive buyouts when switching suppliers or no longer needing the water heater.
Understanding Your Options
Renting may be suitable for those living in a residence temporarily.
After warranties expire, owners become responsible for repairs, which can be affordable compared to long-term rental fees.
Purchasing allows for a wider variety of choices, including eco-friendly options and preferred brands.
Spending Wisely for Long-Term Savings
Buying a water heater instead of renting exemplifies spending money to save money.
Financially stable homeowners who plan to use the water heater for several years benefit more from purchasing.
Getting a Replacement Quote
My Georgia Plumber offers free online quotes within 24 business hours.
Fill out the online form and submit required photos to receive a custom water heater quote.
Don't waste money on renting when 100% financing options are available.
Choosing between water heater rentals and purchasing requires careful consideration of factors such as long-term costs, duration of residence, and personal preferences. Renting may be suitable for short-term situations, while buying offers more flexibility, choices, and cost savings in the long run. For a water heater replacement quote or further guidance, contact us or book your appointment online. Make a wise investment in your home and avoid unnecessary expenses associated with renting.