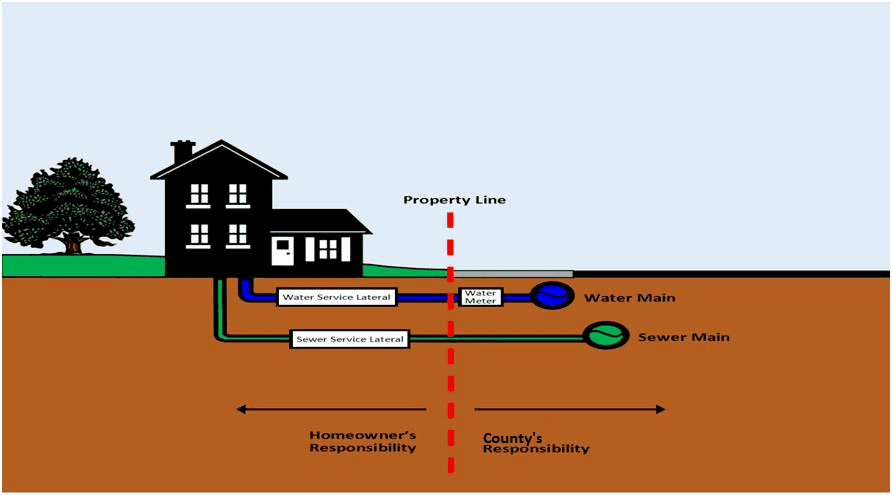 Can't find what is leaking? Our experts can sniff out your water intrusion issue where others have failed. My Georgia Plumber's professionals can diagnose, locate and repair any water leak in your home or on your property. Leaks are repaired quickly and efficiently to save you time and money.
Just like many other plumbing issues, a leak in your water distribution system could start small—but it will likely only get worse the longer you wait to repair it. That's why it's smart to call in the professionals before a minor problem turns into an emergency and costly damage to repair.
Expert Water Line Repair & Service
While many water line repair services involve digging up an entire lawn for days on end, My Georgia Plumber offers a better solution. A low-impact solution to underground water line damage, our trenchless pipe repair services get the job done with minimal disturbance to your yard.
Waterline repair has never been so easy:
Waterline repairs are done in a day or less.
Non-invasive methods replace old pipes where possible.
Minimal disturbance to your lawn, sidewalks, and driveways.
Saving you time and money.
All repairs conform to industry standards.
All of our water line repairs, workmanship, and parts are completely guaranteed for your total peace of mind. We work hard to get the job done right the first time and to ensure your satisfaction throughout the entire process.
Finding and repairing a water line leak
In many instances, only a specific section of the water line needs to be replaced, so once the leak is located, the faulty section will be placed with thick-walled, high-quality copper piping.
Once installed, the repaired or replaced section is thoroughly pressure-tested for leaks. Not only that, but a municipal inspection is also usually performed for final job approval. Steps are then taken to restore your property grounds to their original condition. Most of the time, the damage is caused by:
Overgrown tree roots
Mineral build-up and residue
High water pressure
Ground movement
Acidic soil conditions
Freezing and thawing
General deterioration over time
The plumbers at My Georgia Plumber have the experience to diagnose a problem, explain the options available to you, and fix the issue before it gets out of hand. For professional water line repair that won't uproot your life—at least not for long—give the plumbing experts at My Georgia Plumber a call, we're here to help!

Types of Water Lines

Have a broken water line? Mystery water leak you cannot find? Or water dripping from your ceiling? Call My Georgia Plumber 770-268-2331 or use our convenient online booking! We provide copper water line repairs, CPVC water line repairs, PEX water line repairs, and poly (polybutylene) repairs and replacements in Acworth, Alpharetta, Atlanta, Ball Ground, Canton, Cumming, Holly Springs, Kennesaw, Marietta, Roswell, Sandy Springs, and Woodstock.

Overview of Leak Defense System Product » « What is a Sump Pump?