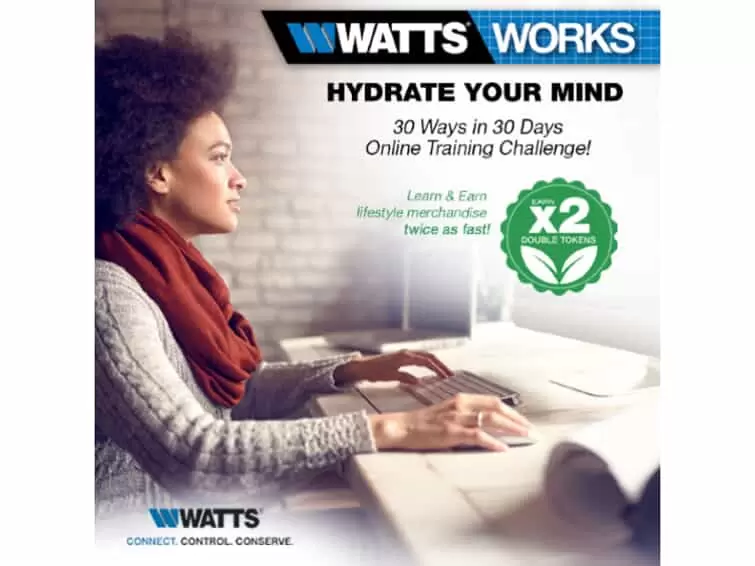 From April 1-30, Watts customers can earn premium benefits under the company's Learn & Earn program by completing any of the 150-plus water conservation, water safety, water quality, or sustainability-inspired courses on Watts Works Online.
With each course completed, customers will earn Double Tokens towards some fun Watts lifestyle merchandise. By completing all 150-plus courses, they can unlock 5,000 bonus tokens and be eligible for a Watts Works certificate of recognition.
"To support this goal, we want to help customers expand their knowledge of our great environmentally related products and solutions."
To access the courses in the 30-Day Challenge, and learn more about the Watts Learn & Earn program, visit training.watts.com.
My Georgia Plumber offers consistent work, generous compensation, industry-leading benefits, family-like culture, and over 30 years of excellence. View more information.
Are you a plumber looking for a first-class company to work for or are you considering changing careers?