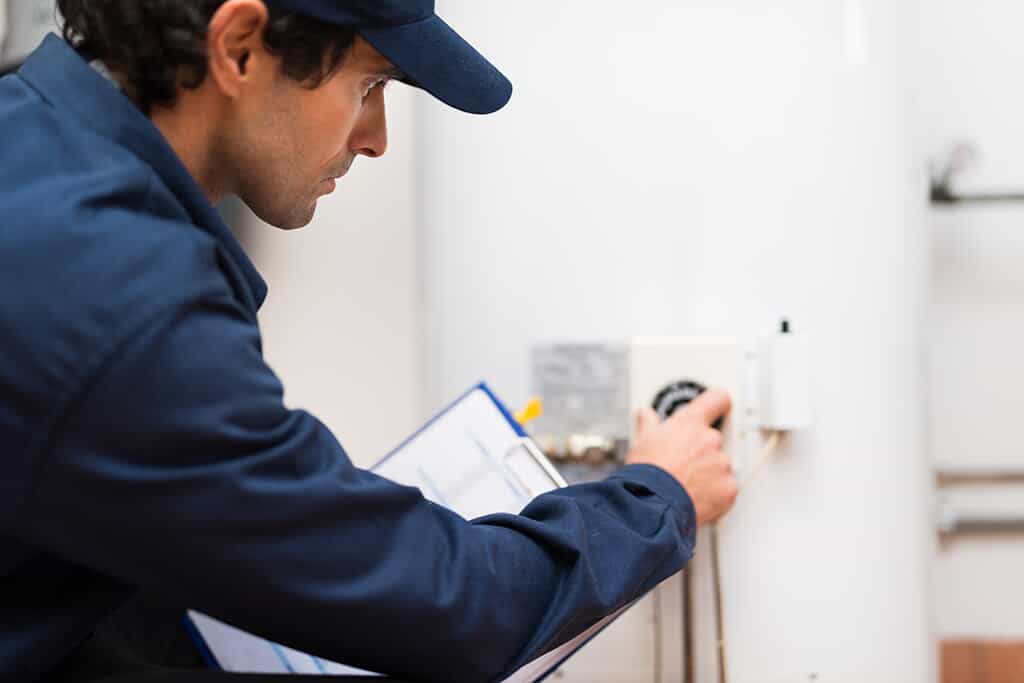 Water heating costs a lot for the average American household. It ends up being between 15% and 20% of your utility bills for most households. That's why it's important to replace your water heater when it gets old. We want to help you make the right choice when that time comes around. In this blog, we offer the pros and cons of the two main categories of water heater, so you can be an informed consumer.
Traditional Tank Systems
Tank systems are the standard here in the States and have been around for years. They're straightforward and simple systems. A tank, typically between 20 and 80 gallons in size, stores heated water for later distribution to your hot water faucets. This is a great set-up because you will have a large store of hot water ready, but there are some downsides which we will get into.
The Benefits
The benefits of a tank system are fairly easy to see. They've been the main type of water heater for decades and there is a reason why. As long as your system is properly sized, you'll have enough hot water whenever you need it. Additionally, these systems are cheaper to repair and install because they are so common and every plumber has a lot of experience working with them.
The Cons
Storage tanks have some limitations. No system is perfect, so there are definite trade-offs. The main one is the inefficiency associated with standby heat loss. It turns out that constantly maintaining 20 to 80 gallons of hot water uses a good chunk of energy. Hot water tanks are designed to always have hot water ready for you to use. When it's not in use, this energy is somewhat wasted as the water cools down and is reheated.
The other main limitation comes from the size of the system. If you change your hot water habits such as if you have additional people living in your home or something along those lines, it is not uncommon to drain the storage tank of hot water and be out until it can heat up more later.
Tankless Systems
Tankless units were designed as an alternative to traditional tanks, but they also carry with them some limitations. These units heat water when you need it, essentially getting rid of the problem of standby heat loss.

The Benefits

These systems use less energy because they heat water only when you need it. This means lower energy bills, which is a big deal. These units are also much more flexible. The reason is that smaller tankless units can be installed at particularly high-use appliances like a shower. This can be paired with an existing tank to bridge any gaps you may have.

The Cons

Tankless systems do have some limitations as we mentioned before. It costs more to get a stronger system that is capable of heating a lot of water at one time. This can prevent multiple hot water appliances from being on at the same time. This is something that can be worked around, but it's important to keep in mind.

Overall, keep a close eye on your water heater especially when it gets about 10 years old. If you are able to get ahead of the problem, you can shop around and make sure you get a great replacement for a good price.

We replace, repair, and install near you if you live in Acworth, Alpharetta, Ball Ground, Canton, Cumming, Kennesaw, Johns Creek, Marietta, Roswell, Sandy Springs, Smyrna, Suwanee, Woodstock, or surrounding areas

The plumbing and drain experts at My Georgia Plumber have you covered for all of your plumbing needs. If you need water heater repairs or a new installation, give us a call at 770-268-2331 or just book online.

How much Does it Cost to Repair a Plumbing Leak? » « Handy Plumber in Holly Mill