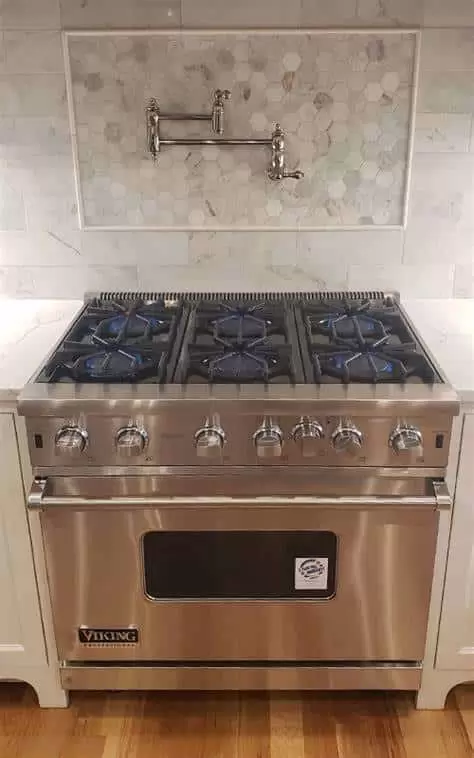 Essential Factors to Consider When Purchasing a Gas Stove
Investing in a gas stove is a significant decision, especially if you enjoy cooking for yourself or your family. To ensure you make the right choice and enjoy the appliance's longevity, it's crucial to consider various factors before buying. In this blog post, we will explore seventeen key considerations to help you find the perfect gas stove that meets your specific needs, emphasizing safety, efficiency, and functionality.
Efficiency: Save Time and Money Choosing an efficient gas stove can significantly impact your cooking experience. Look for stoves that boil water quickly and consume less energy, saving both time and money. Furthermore, efficient stoves release fewer harmful emissions, contributing to better air quality in your kitchen.
Kitchen Space: Finding the Perfect Fit Determine the available space in your kitchen and where you intend to place the gas stove. Consider the stove's dimensions and style that will fit harmoniously within your kitchen layout. Measuring the designated area and comparing it with stove dimensions ensures a seamless fit.
Budget: Balance Quality and Affordability Establishing a realistic budget is crucial when shopping for a gas stove. While high price doesn't always equate to better quality, be cautious of excessively cheap options that may compromise safety features. Aim for a stove with a good price-to-features ratio, providing convenience and functionality without straining your finances.
Safety Features: Prioritize Your Well-being Modern gas stoves often come equipped with essential safety features to prevent accidents and hazards. Look for stoves with features such as anti-tip mechanisms, auto shut-off, auto-reignite, and button locks to enhance safety for you and your family.
Number of Burners: Tailor it to Your Needs Consider the size of your household and cooking requirements when deciding on the number of burners. A 2-burner cooktop is ideal for individuals or small families, while larger households might benefit from a gas stove with 4 or more burners.
Distance Between Burners: Enhance Cooking Convenience Ensure the gas stove you choose offers sufficient space between burners to accommodate multiple pots and pans simultaneously. Sufficient distance between burners prevents interference and enables efficient cooking.
Type of Burners: Brass or Aluminum Evaluate the type of burners available, considering both functionality and aesthetics. Brass burners provide elegance and are resistant to corrosion, ensuring long-term durability. On the other hand, aluminum burners are more common, affordable, and heat up quickly.
Gas Stove Ignition: Electric or Pilot Take into account the type of ignition system offered by the gas stove. Electric ignitions, powered by electricity, are safer, more reliable, and easier to install and maintain compared to pilot ignition systems. Electric ignitions also provide instant heat, while pilot ignition systems require manual lighting.
Oven Type: Single or Double Oven Consider your baking and grilling needs when selecting the oven type. Single oven gas stoves are suitable for smaller families or individuals who don't require extensive baking or grilling. Double oven stoves, with two separate ovens, offer greater flexibility for simultaneous cooking or preparing large quantities of food.