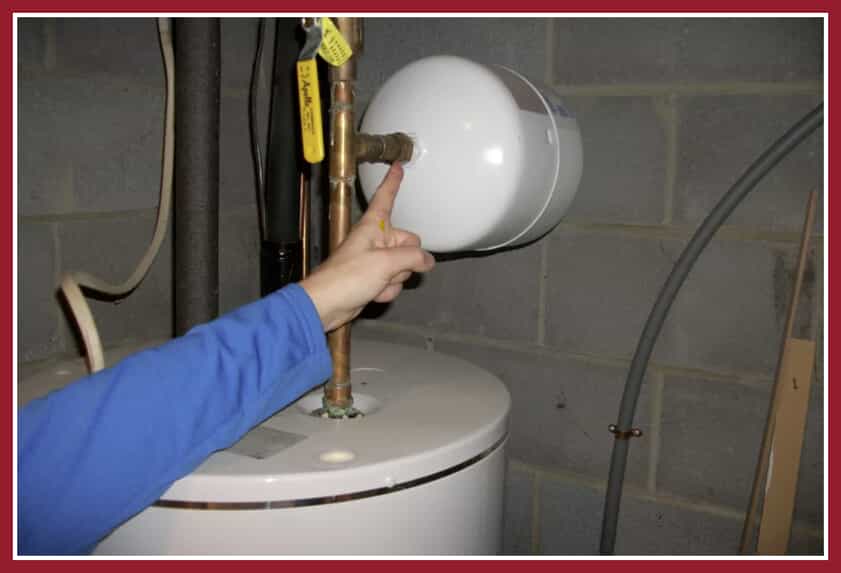 Have You Recently Received a Letter Requiring the Installation of a Thermal Expansion Control Device?
County building departments and water companies across Georgia have been sending out notices to residents urging them to install thermal expansion tanks before they begin work on the local water system. This is due to a notice received by the water department from the federal government requiring water supplies to be protected against backflow. Slowly but surely all the old water meters are being updated with dual check valves and in some areas, electronic read meters.
County regulating authorities recommend the use of a thermal expansion device in conjunction with the backflow prevention device to create a closed system. A thermal expansion tank is a simple and effective method of ensuring that the water system in your home is safe and meets local code requirements.
The plumbing professionals at My Georgia Plumber can install a thermal expansion tank to meet your county code requirement quickly and efficiently at an affordable price.
---
Thermal Expansion Tank FAQ
---
What is thermal expansion?
When water is heated or cooled it expands and contracts. Thermal expansion refers to the characteristic of water to expand when it is heated. For example, water heated from 90°F to a thermostat setting of 140°F in a 40-gallon hot water heater will expand by almost one-half gallon. This is because when water is heated, its density decreases and its volume expands (see below). Since water is not compressible, the extra volume created by expansion must go someplace. During no-flow periods in a system, pressure-reducing valves, back flow preventers, and other one-way valves are closed, thus eliminating a path for expanded water to flow back to the system supply. Hence, system pressure increases.
When is thermal expansion tank installation necessary?
A thermal expansion tank must be installed when any of the following occurs:
A recent water meter replacement
A hot water heater replacement
The construction of a new home
When a backflow preventer is installed on the water meter or a pressure reducing valve is installed on the service line
When a new pressure regulating valve is installed
I have a temperature and pressure relief (T&P) valve installed, isn't that enough?
No. A T&P valve is not a thermal expansion control device. The T&P is designed to alleviate pressure over 150 psi, far more than the maximum allowable pressure of 80 psi limit in section 604.8 of the code.
Are there any building codes with requirements for resolving thermal expansion problems?
Yes, section 607.3 Thermal expansion control – A means of controlling increased pressure caused by thermal expansion shall be provided where required in accordance with Sections 607.3.1 and 607.3.2.
Where can I get a thermal expansion device?
Thermal expansion solutions are available at your local hardware store. A Thermal Expansion Control Device is included with your installation from

My Georgia Plumber

. To schedule the installation of your thermal expansion device or hot water heater accessory call My Georgia Plumber at

770-268-2331

or you can use our easy

online booking

.

Residents have been using My Georgia Plumber for over 30 years in and around Acworth, Alpharetta, Ball Ground, Canton, Cumming, Kennesaw, Johns Creek, Marietta, Roswell, Sandy Springs, Smyrna, Suwanee, and Woodstock.

Check Out Our:

Polybutylene Pipe Repair & Replacement » « Traditional Tank Water Heater Installation, Repair & Replacement