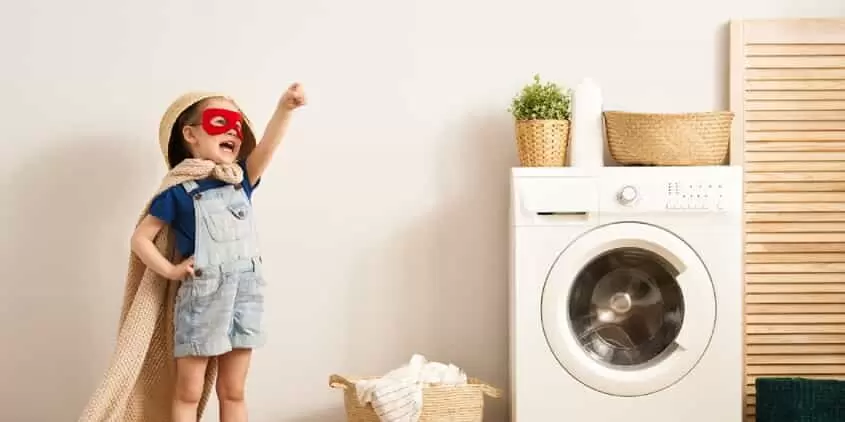 In the past, local delivery companies have typically been the ones to install washing machines and dryers upon delivery. More and more delivery companies are no longer offering these services, especially for appliances with advanced features.
Our plumbing and appliance installation specialists at My Georgia Plumber have experience installing all major brand washers and dryers, including steam dryers. Connecting, repairing, and replacing water and drain lines to all types of laundry room appliances is no problem for our plumbing pros and we use braided stainless steel 'no burst supply lines for all installation and repairs.
Homeowners should inspect their washers and dryers regularly.
What to Check:
Supply lines (hoses) for areas of swelling, cracks, and rust at the connections.
Washer box valves (faucets) for leaks and be sure they turn on and off easily.
The washing machine discharge line is in good condition and is securely placed in the discharge hole (drain barrel) and secured.
Dryer vent connections to ensure the lines are secure.
Inspect gas lines and connections for leaks.
Remember to turn off the water connections to your washing machine supply lines if you are going out of town for any length of time. Replace polybutylene washing machine hoses with stainless steel braided no-burst lines.
Unclog washing machine drain lines.
Install and connect new washers, dryers, and laundry tubs.
Install washing machine pans and drain lines.
Repair and replace gas lines and water lines.
My Georgia Plumber installs washing machines and steam dryers and water lines for them in and around Acworth, Alpharetta, Ball Ground, Canton, Cumming, Kennesaw, Johns Creek, Marietta, Roswell, Sandy Springs, Smyrna, Suwanee, Woodstock, and surrounding areas.
Call one of our friendly dispatchers at 770-268-2331 or conveniently book online.