Residential Plumbing in Canton, GA
Plumbing Problems?
CALL IN THE BIG DOGS!
Request Service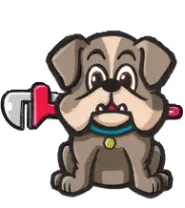 You Deserve The Best. So Meet The Best. The Top Choice For Plumbing in North Metro Atlanta, GA
Our Singular Goal Is To Take Care Of You
Tell Us What You Need Done
Then It Gets Done
We Go Where You Are
What Sets Us Apart
Experience
We've been doing this for over 30 years, so we've seen it all and done it all. 
Emergency Service
A burst pipe doesn't wait to happen during business hours. We're here for you 24/7.
Same Day Service
Plumbing issues can't wait, so you don't have to.
Warranties
Our work is a testament to who we are - so we are sure to back it up.
Areas We Serve
We serve multiple communities around Northwest Georgia.
Home Care Club
Regular maintenance, service discounts, priority access - what more could you want?
We Go Where You Are
If you don't see your town listed above, don't worry! Check out our service area page and if nothing else, give us a call and we'll work with you!
Places We Work
Specializing In Residential & Commercial Plumbing Services
Skill + Experience
We Bring Both Together For You
Our expert plumbers in North Metro Atlanta are dedicated to offering services you can depend on at a price you can afford. We show up exactly when you need us and happily offer same-day appointments and emergency services. Our licensed and skilled Canton plumbers are trained to resolve every type of plumbing problem, no matter the size. Whether you need your water heater replaced, a drain repaired or a gas line installed, our friendly and professional team has you covered. We know you have many choices when selecting a plumbing contractor, which is why we aim to be as helpful as possible, and we never sell you services you don't need. For plumbing services backed by 30+ years of experience, look no further.
Meet The Team
Quality + Affordability
Don't Settle For Less Than The Best
For over 30 years, our staff at My Georgia Plumber has been providing exceptional residential and light commercial plumbing and gas services in Bartow, Cherokee, Cobb, Fulton, Forsyth, Pickens, Gwinnet, Dekalb counties and surrounding areas. Excellent workmanship and unparalleled customer service has earned us the reputation and Georgia's best plumbing contractor. Plus, we offer convenient financing and payment options so you never have to worry about affording the work you need.
See Your Options!
Residential
Commercial
Home Care Club
From Kitchen To Bathroom & Everything In-Between
The pros at My Georgia Plumber have what it takes to handle any plumbing issue you've got. Clogged drains? We'll clear 'em. Rusted pipes? We'll replace 'em. New appliances? We'll install 'em. All work done with compassionate care and practiced quality that will leave you speechless (though we hope not, because we'd love you to leave us a review!) Think you've got something we can't handle? Try us.
For The Home
Let Us Handle The Dirty Work
No business can be successful if it's underwater! A pipe break or other plumbing leak can be disastrous for your company - that's why you can rely on My Georgia Plumber's 24-hour emergency services to take care of things and turn a catastrophe into an inconvenience. When things aren't so dire, we also perform a full range of maintenance, installation and repair work to keep your business flowing along.
For Your Business
Set It & Forget It Service
Want to make sure you're well-protected from any plumbing issues in the future? Join our Home Care Club today! Members receive big discounts on service, regularly scheduled maintenance, priority service windows and a host of other benefits that take the worry out of your water service. For priceless peace of mind and plumbing you can rely on, the Home Care Club has you covered.
Join The Club!
Our Previous Clients Tell Our Story Better Than We Ever Could
What They're Saying:

From the moment I contacted My Georgia Plumber, I was impressed with the website, the follow up, and everything on the site. Mike was very friendly and very patient and I apologize that my husband decided not to have it done. Thank you again and I will refer you to everyone I know. Happy holidays and God bless.

Preston did an amazing job! I have utilized My Georgia Plumber on several occasions and have never been disappointed. Preston was extremely professional and competent and did an outstanding job.

Super pleased with Santos in the assessment and replacement of my failed water heater. From setting the appointment, to reminders, to Santos being able to come even earlier - every aspect of business was courteous and sharp. Felt like doing business with friends even though this was our first but not last experience!
Let the big dogs take a bite out of your plumbing problems!
Whatever your plumbing situation, our technicians are ready to go to give you the help you need.
Trusted Quality & Service
Schedule Your Next Service, Repair Or Install
details
customer
returning
schedule