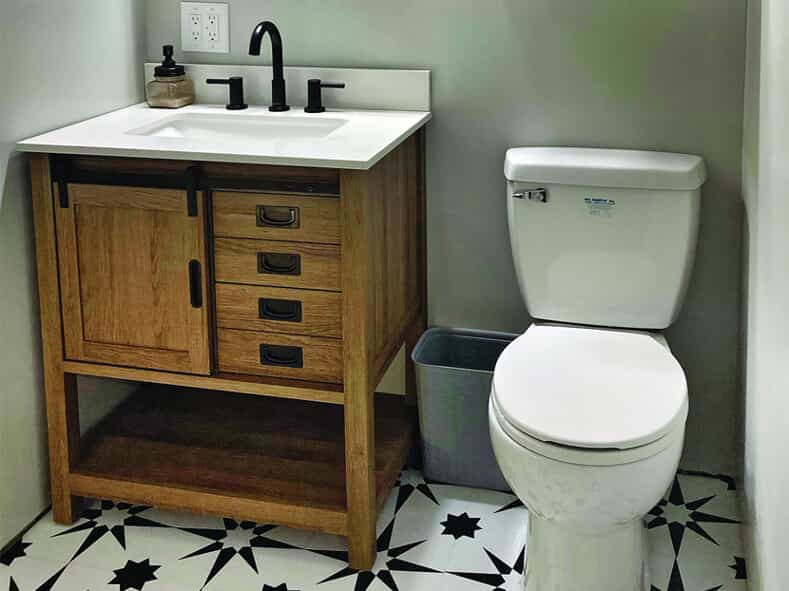 A clogged drain is the most common reason people call a plumbing contractor. Whether it is a clogged toilet or shower or even a kitchen sink that won't drain, clogged drain lines usually happen at the most inconvenient times. My Georgia Plumber's expert technicians can handle any size clog big or small. Our team routinely perform the following sewer and drain services:
Drain cleaning and line jetting
Floor drain cleaning
Sewer blockages
Toilet clogs
Sink clogs
Shower clogs
Sewage Ejector and Sump Pump Repairs
Mainline drain clogs
Broken pipes
Video camera inspection
Commercial sewer and drain line repair
My Georgia Plumber does more than just unclog drains. We offer a full range of sewer services, including the main sewer line repair, sewer line replacement, and sewer line cleaning. It is critical to get the proper help to repair or replace the sewer lines as soon as possible to avoid damage.
Sewer Line Replacement
If repair is not possible, it may be time to schedule a sewer line replacement. Fortunately, at My Georgia Plumber, we take the time to explain your options, review the problem, and show you exactly how we are going to fix it. You can trust us to meet your needs and not oversell you on an unnecessary product during any replacement procedure. We have repaired and replaced hundreds of sewer lines and work diligently to save you time and money on sewer line services.
Using the latest technological advancements available, sewer cameras and electronic line locators ensure proper diagnoses of the problem and allow us to give you an accurate quote for the cost of the repairs.
Common Causes of Sewer Line Damage
Poor Maintenance
Buildup of grease, debris, sludge, hair, oil, toilet paper, etc.
Wear and tear from aging
Tree roots infiltrating sewer pipe joints and cracks
Regular ground freezing and thawing
Poor sewer pipe layout, design, and/or installation
Backup from a city's sewer line
Earthquakes, nearby earth movement, heavy construction nearby, etc…
In general, any type of pipe, regardless of the materials it is made from, can break due to extreme inner (water) and outer (ground) pressure.
Signs of a Broken Sewer Pipe
Strange gurgling noises coming from your toilet(s)
Lack of water in your toilet(s)
Slow draining bathtub/failure to drain
Noticeable sewage backup in your toilet, bathtub, or shower
Sewer odor in your basement, yard, or other areas of your property
Significantly greener grass near your sewage pipe
Flooded yard
If you notice any of these signs call My Georgia Plumber at 770-268-2331 or book online by clicking HERE. Our plumbing professionals routinely service sewer and drain lines, from a simple toilet auger or snaking of a lateral line and drain cleaning to the complete replacement of a broken or collapsed mainline. We service these issues in Acworth, Alpharetta, Ball Ground, Canton, Cumming, Kennesaw, Johns Creek, Marietta, Roswell, Sandy Springs, Smyrna, Suwanee, Woodstock, and surrounding areas.

Sump Pump Repair & Replacement » « Basement Bathroom Remodeling