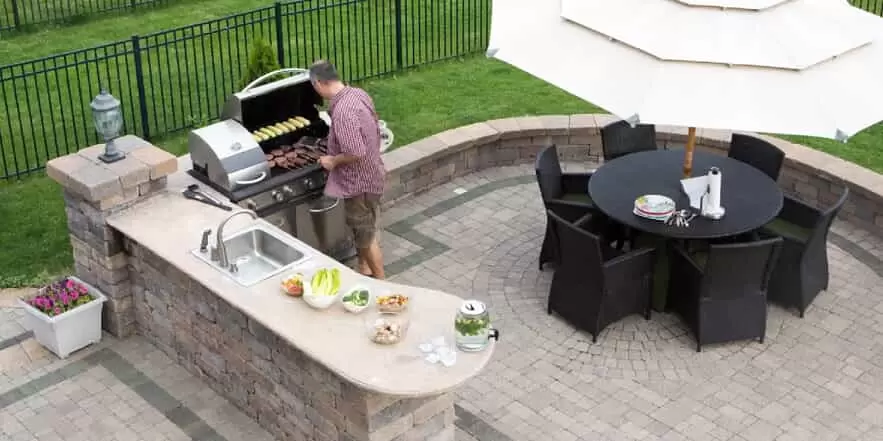 Make the Switch to Natural Gas and Enjoy Cost-Efficient Grilling
As the summer season arrives, many of us look forward to firing up the grill and enjoying outdoor gatherings. However, frequent propane tank replacements can be inconvenient and costly. In this blog, we'll explore the benefits of converting from propane to natural gas for your grilling needs. We'll also emphasize the importance of leaving gas-related repairs and installations to the professionals. With My Georgia Plumber's expert plumbing and gas services, you can enjoy a seamless grilling experience.
Save Time and Money with Natural Gas
Converting from propane to natural gas for your grill provides significant cost savings.
Enjoy grilling all summer long without worrying about running out of propane.
The initial investment in converting to natural gas will eventually pay for itself through reduced fuel costs.
Leave Gas Repairs to the Professionals
Gas line repairs require immediate attention due to the potential dangers associated with leaking gas.
Leaking gas lines pose risks to your home and family, including difficulty breathing and the possibility of explosions.
Trust the expertise of professional plumbing and gas specialists to handle gas line repairs and installations safely.
Never Run Out of Gas Mid-Cookout
How many times have you experienced the frustration of running out of propane while cooking dinner?
By converting to natural gas, you can eliminate the inconvenience of running out of fuel during your outdoor gatherings.
Book an Appointment with My Georgia Plumber
Count on the reliable services of My Georgia Plumber for all your plumbing needs.
Whether you require repairs or installations, our team of experts is equipped to handle gas-related services.
If you reside in Acworth, Alpharetta, Ball Ground, Canton, Cumming, Kennesaw, Johns Creek, Marietta, Roswell, Sandy Springs, Smyrna, Suwanee, Woodstock, or the surrounding areas, you can conveniently book an appointment with us.
Call us at 770-268-2331 or book online to ensure a smooth and hassle-free grilling season.
Converting to natural gas for your grill offers numerous advantages, including cost savings and uninterrupted grilling throughout the summer. Entrusting gas repairs and installations to professionals is essential for ensuring safety and peace of mind. With the expert services of My Georgia Plumber, you can enjoy a seamless grilling experience while leaving the maintenance and repairs to the professionals. Book an appointment today and make the switch to natural gas for an efficient and enjoyable grilling season.