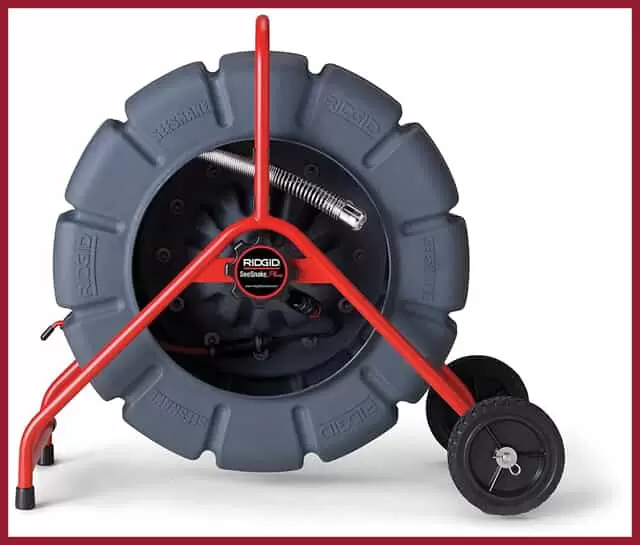 Exploring the Benefits of Camera Line Inspection for Plumbing
In the plumbing industry, sewer and drain cameras have revolutionized the way professionals diagnose and address pipe-related issues. With the help of waterproof cameras, plumbers can visually inspect underground pipes, drain lines, and sewer lines, even in challenging locations such as cemented areas or beneath your home's foundation. In this blog, we'll delve into the advantages of camera line inspection and how it simplifies the identification of plumbing problems.
Camera Sewer Inspections Reach Tough Places – Takes the guesswork out! Uncovering Hidden Issues
Traditional methods of diagnosing pipe problems often involve guesswork and trial and error. However, camera sewer inspections eliminate the need for speculation. Skilled technicians use a flexible cable equipped with a high-resolution video camera to navigate pipes as small as 2 inches and as large as 6 inches in diameter. This flexibility allows the camera to travel through the entire length of the pipe, including corners, providing a comprehensive view of the pipe's condition. Real-time video transmission empowers the technician to identify existing or potential problems accurately. The recorded images serve as a permanent record for reference.
Identify Problems Using Video Camera's: Comprehensive Problem Detection
A video camera line inspection can uncover a wide range of plumbing issues. By visually examining the pipe's interior, plumbers can identify problems such as root intrusion, broken pipes, misaligned drain lines, punctured sewer pipes, and off-grade or corroded lines. This detailed assessment enables precise targeting of the problem area, ensuring effective and efficient repairs.
Contact My Georgia Plumber: Reliable Camera Line Inspection Services
Camera line inspection has transformed the plumbing industry, offering an efficient and accurate means of diagnosing pipe problems. By utilizing high-resolution video cameras, plumbers can navigate through pipes and visually assess their condition, eliminating guesswork. This technology enables the identification of various issues, including root intrusion, broken pipes, misaligned drain lines, and more. If you need camera line inspection services in the mentioned areas, rely on the expertise of My Georgia Plumber. Contact us today to ensure a thorough assessment of your plumbing system.