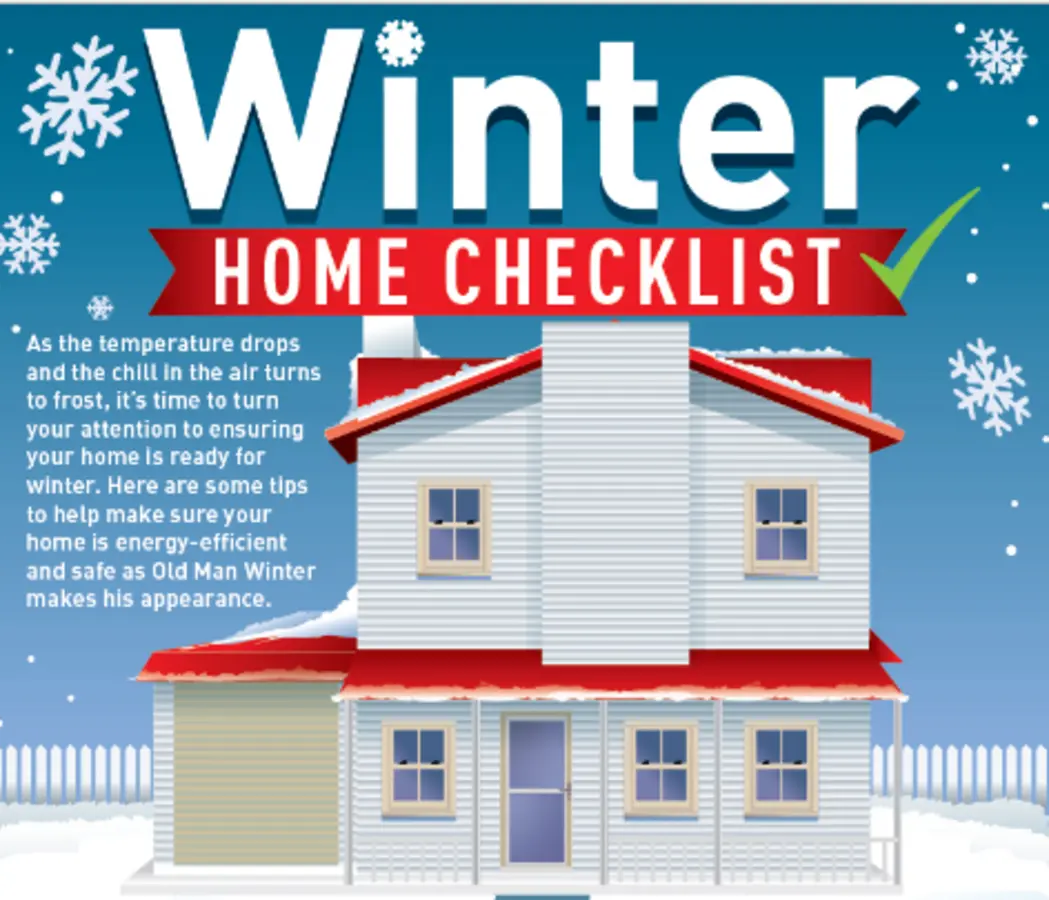 Depending on where you live, winterizing your home can mean different things. But no matter where you're planted, the process should encompass both the physical structure of your home as well as your belongings and yard. "Taking the time to get your home, yard, and equipment ready for the changing seasons helps ensure that they perform as needed for many years to come [while] avoiding costly repairs or replacement later on," says Kevin Busch, VP of operations for Mr. Handyman.
Preparing your home for the winter goes beyond getting the toys out of the yard or storing your mower for the season. To help you cross off the most important to-dos, Busch and Flax share their checklist for making sure your home is ready for the season ahead.
Gutters and Downspouts
One of the first tasks to complete is to clean your gutters. "For cold weather climates, it is a good idea to make sure your gutters and downspouts are cleaned and working properly," says Busch. "This can help you avoid issues with ice dams or leaks." Even if you don't live in a location that gets snow or ice, winter can oftentimes signal the rainy season, which means you'll want to make sure your structure is in good shape and free of fallen leaves, nests, and other debris.
Outdoor Faucets
The last thing you want in the middle of winter is a burst pipe. To avoid that scenario, take precautions when it comes to preparing your exterior hose bibs and faucets. "If you can, shut off the water to outside faucets and open the valves to drain any water," says Busch. That even goes for faucets that are designed to withstand freezing temperatures. Flax also suggests placing insulated covers on exterior spigots for an extra layer of precaution. Your waterlines are one area where you don't want to skimp on your pre-winter homework.
Water-utilizing Equipment
In addition to spigots, water-related exterior features also need attention. "Take the time to drain hoses, sprinkler systems, pressure washers, and any other equipment that handles water to ensure water doesn't freeze inside them and create costly repairs in the spring," says Busch. Store all equipment out of the elements, such as in a garage or basement, to keep it in top shape during its off-season.
Fireplace
"If there is no damper then you may want to consider using a piece of cardboard to cover the opening into your living space to keep out the cold air." Whether you close your damper or opt to insulate your home with cardboard, remember to set things back in place should you desire to use your fireplace.
The 10 Best Electric Fireplaces to Snuggle Up to This Winter
Windows and Doors
It's no surprise that protecting your belongings is always a good idea, but David Flax, president of Window Genie, points out that taking these extra steps can save you money by lowering your heating bills. Plus, it will help keep you comfortable throughout frigid temperatures. Busch says this creates a seal to keep warm air in and cold air out.  "You can add another layer of glass, typically called a storm window, to help keep out the cold," says Flax. "Window film helps insulate your windows in the winter. Glass is porous, therefore allowing your heat to escape through the glass," he says. When it comes to doors, Flax suggests utilizing a draft snake.
How to Weather-Strip Windows for a Warmer House This Winter
Garage Doors
"Your garage door can allow a lot of cold air into your home," says Flax. "This is not a hard project for a homeowner to take on themselves," he says. Inspect the lower gasket to ensure it forms a proper seal with the floor and examine the sides for proper sealing. If your garage door lacks insulation, consider acquiring an insulation kit, readily available at local hardware stores, as recommended by Flax.