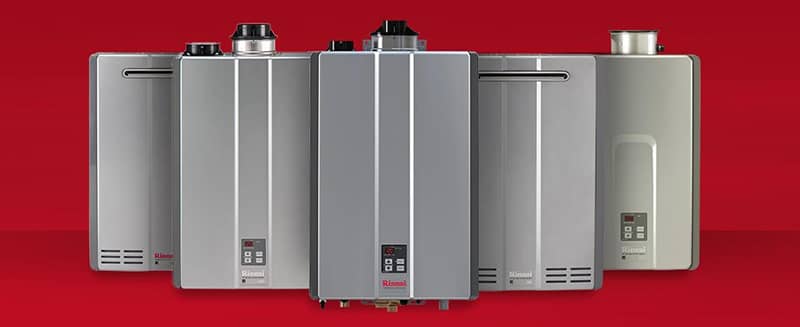 Size matters!
What do we mean by that? Tankless water heaters, of course! If you go too small, you're not going to have enough hot water for your family's use. If you go too big, you'll end up spending more money than necessary.
So what size tankless water heater should you get? We wish it were as simple as answering "how many people are in your household", but it's a little more complicated than that and may require a little work on your behalf. Of course, the easiest way to pick a tankless water heater size is to call at (770) 268-2331 My Georgia Plumber and have one of our plumbers come out and make a recommendation for your home.
Determining the GPM
First, you need to determine the GPM (gallons per minute) of each fixture. How do you do that? One way is to get a 5-gallon bucket, fill it at the fixtures max flow rate. Once you determine how many seconds it took to fill that bucket, divide 5 into the number of seconds. Then multiply the result by 60 and this is your GPM for that outlet.
On average a:
Shower faucet is 2-3 GPM
Kitchen or bathroom faucet is 1-2 GPM
Dishwasher is 1.5-2.0 GPM
Washing machine is 2-2.5 GPM
Add all your outlets together and that's the GPM of your house.

Here's an example:

If your home has two full baths, your home may have 2 bathroom faucets, 1 kitchen faucet, two tubs, a dishwasher, and a washing machine. So, you're looking at a GPM of about 13.5 – 15.5.

Then you need to decide how many fixtures you might want to run hot water out of, at the same time, at any given time and that's the size tankless heater you need to go with. So, if you ran your dishwasher while you were taking a shower and wanted to make sure someone could wash their hands with warm water or throw a load of laundry in the was you're looking at a GPM of approximately 3.5 to 7, so you're going to need at least a 5 GPM tankless water heater.

Sound fun? I didn't think so. On average, when we install tankless water heaters, they are typically a minimum of 10 GPM. Because there is going to come a time, maybe during the holidays, when you have a house full of people and two showers are running while someone else is cleaning the kitchen and a kid is home from college washing his or her clothes and everything is running at once. With tankless water heaters you're better off, due to the minimal price difference in the higher GPM, going with the higher GPM.

At the end of the day, you may want to let the experts at My Georgia Plumber recommend a tankless water heater rather than trying to do the math on your own. We haven't even touched on the venting requirements for tankless water heaters. That being said, this is a job you may want to leave to our experienced technicians rather than making it a DIY project.

Residents of Acworth, Alpharetta, Ball Ground, Canton, Cumming, Kennesaw, Johns Creek, Marietta, Roswell, Sandy Springs, Smyrna, Suwanee, Woodstock, and surrounding areas have trusted My Georgia Plumber to install their tankless water heaters for over 30 years and you can too!

Give us a call. We're happy to help. You can schedule an appointment by calling us at call at (770) 268-2331 or use our convenient online booking.

Tankless Water Heater Energy Savings » « My "Alpharetta" Plumber | Same Day Repairs & Service