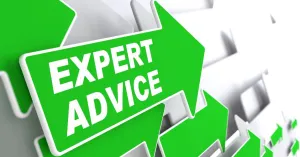 Essential Tips for Sewer Line Maintenance and Drain Cleaning
When it comes to home maintenance, sewer lines and drain systems are often overlooked. However, regular cleaning and maintenance of these vital components can prevent clogs and plumbing emergencies. In this blog, we'll provide homeowners with valuable information on sewer line maintenance and drain cleaning, ensuring a smoothly functioning plumbing system.
Keeping Your Drains Clean
Importance of maintaining clean drains to avoid clogs and backups.
Common causes of drain line clogs, such as grease, hair, soap scum, and food particles.
Garbage Disposal Tips
Proper disposal practices for organic waste in the kitchen drain.
How to handle grease to prevent clogs and solidification in the drain line.
Drain Line Maintenance
Items to avoid putting down the drain, including coffee grounds, tea bags, pasta, rice, and eggshells.
Using strainers to catch debris and regular cleaning of strainers.
Protecting Your Sewer System
Understanding the main sewer line and lateral lines.
Importance of having a clean-out on the main sewer line and its accessibility.
Regular Inspections and Checks
Checking p-traps for leaks and addressing slow-draining fixtures.
Hiring professional plumbers for clogs that can't be cleared with a plunger.
Septic Tank Maintenance
The significance of septic tank inspections and pumping every three to five years.
Indications of a potential issue, such as standing water in the yard or backups.
Taking care of your home's sewer lines and drain systems is crucial to prevent plumbing emergencies. By following these maintenance tips, including keeping drains clean, practicing proper garbage disposal, and conducting regular inspections, homeowners can avoid clogs and ensure a smoothly functioning plumbing system. If you require professional assistance in Cumming, Roswell, Woodstock, Marietta, Kennesaw, Alpharetta, Acworth, Ball Ground, Sandy Springs, Johns Creek, Suwanee, or Canton, don't hesitate to contact My Georgia Plumber. Call 770-268-2331 or schedule an appointment online to keep your plumbing in top shape.