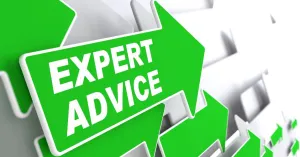 Often the sewer lines and your home's drain lines are the most neglected item on a homeowner's maintenance list.
A home's drain system is a complex system of pipes and fittings connected together for the purpose of removing solid waste and wastewater from your home. It is also designed to provide a seal in order to prevent sewer gases from entering your home.
Regular cleaning and maintenance of the sewer and drain system of a home will prevent clogs from building up and lessen the chances of having a plumbing emergency when you least expect one. Below we have put together some information for sewer line maintenance and drain cleaning for homeowners.
Keeping your Plumbing Drains Clean and Free of Clogs
Drain line clogs are usually caused by a buildup of grease, hair, soap scum, and food particles. Slow draining fixtures or a toilet that needs to be flushed more than once are usually the first signs of a clogged drain line.
The following steps will help keep your drains clear and prevent blockages:
Do not put materials that cannot decompose down any drain.
Minimize the organic solid wastes (i.e. foods) that are put down the kitchen drain. If you do put organic waste down the drain, run lots of water with it to flush the pipes.
Never put grease down your drain. It can solidify and clog the line. Pour cooking grease into an empty coffee can or something similar. When it becomes full, toss it in the trash. Wipe congealed grease from pots and pans with a paper towel that can be dropped in the garbage can.
Never put coffee grounds, tea bags, pasta, rice, or egg shells down your drain. Toss them in the compost pile or the non-recycling trash.
Make sure that all drains (tubs, showers, sinks, etc.) have strainers on them to catch hair, soap chips, and other debris. Clean these strainers regularly and dispose of the debris in the trash.
It is a good practice to periodically fill the sink with water and then release it to flush your piping.
Never use the harsh chemical drain cleaners sold in supermarkets or home fix-it stores. These chemical solutions are poisonous. They give off harmful fumes and can harm skin and eyes. They also destroy the natural population of friendly bacteria in a home's drains and pipes, and because they are acidic they can even corrode the metal pipes in older homes and cause them to leak.
What to Keep Out of Your Garbage Disposal
Certain items are also never meant to be placed down your garbage disposal and can cause clogged drain lines.
Some of these items are:
Uncooked fibrous fruits and vegetables in your garbage disposal (e.g. carrot and potato peels, broccoli stems, corn cobs or husks, asparagus). These can clog the disposal and are best disposed of in the compost pile or the non-recycling trash.
Rice and pasta also do not belong down the garbage disposal. They are light and swirl around but then settle back in the trap. They are best disposed of in the compost pile or the non-recycling trash.
Drain Line Maintenance
Your home's sewer system is much like a tree. The main sewer line that carries waste from your home to the city sewer or your septic tank would be considered the trunk. In fact, your main sewer line is sometimes referred to as a "trunk line". The individual lines, called lateral lines, connect individual fixtures to that mainline, like the branches of a tree.
Georgia Plumbing Code requires that you have a clean-out on the main sewer line outside your home, fairly close to where the mainline leaves the house. The code also requires that additional clean-outs be installed every 100 feet along the entire line and also wherever the line has a 45 degree or more change of direction. These clean-outs allow your plumber to use sewer cleaning machines to clear blockages in your lines without digging up your yard.
Homeowners should know where the mainline clean-out is and ensure that it is accessible at all times. Planting your prize roses right next to the clean-out is certainly not recommended. If you are not sure where your clean-out is, or if you think you may not have one, call My Georgia Plumber to come and inspect the line.
Part of your homeowner maintenance should be to check your lateral drain lines at least once every 6-12 months to be sure they are working properly:
Make sure that p-traps are not leaking
Prevent sewer gases from backing up into your home through drains that are not used often by running water down the drain occasionally to keep the trap seal full.
Check to see if toilets or sinks are draining slowly. If they are, you can try to clear the clog yourself with a plunger. But, if the water backs up into your tub, shower, or sink this usually means that your main sewer line is clogged. Don't use a plunger to try to clear this type of clog. Call My Georgia Plumber at 770-268-2331 to have a professional plumber bring the right equipment to your home to clear the line for you.
Inspect drain pumps (sewage ejector pumps and sump pumps) and pits at least every 3 – 6 months to ensure they are clean and clear of excess materials and are operating properly, or have My Georgia Plumber do it for you.
Have your septic tank inspected and pumped every three to five years to help prevent costly repairs.
Inspect the ground outside your home for areas that are wetter than normal and have excessive plant growth. If there is standing water in the yard it might be coming from a leaking sewer line or an overflowing septic tank.
Toilet or sink backed up in Cumming, Roswell, Woodstock, Marietta, Kennesaw, Alpharetta, Acworth, Ball Ground, Sandy Springs, Johns Creek, Suwanee, Canton? If so, give us a call!

Call My Georgia Plumber at 770-268-2331 or book online.

5 Plumbing Mistakes That Can Cost You Big Bucks » « What is a Home Warranty?