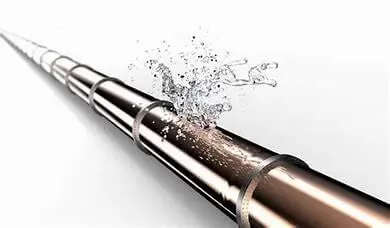 RDT RSC-900 Wireless Leak Detection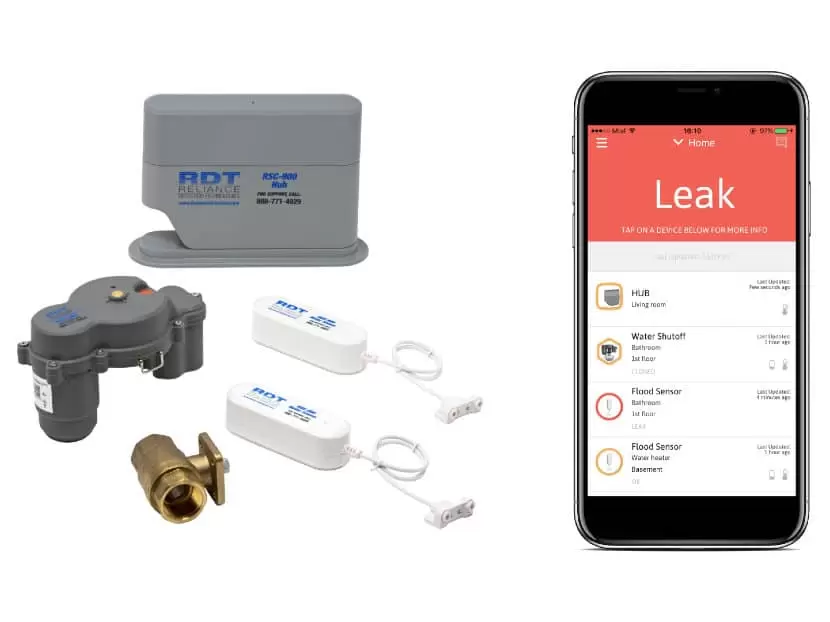 When temperatures dip and extreme weather hits, reliable leak detection can save users from the additional nightmare of burst pipes. The RSC-900 from Reliance Detection Technologies is a wireless, app-controlled system with onboard temperature monitoring and battery power to maintain protection during outages — shutting down the water supply before pipes freeze and flood the property.
Reliance Detection Technologies
Originally Posted - PHCPRos.com
Pay Close Attention to Your Water Bill
Say what? Why is our water bill so high again this month? When you pay close attention to your water bill, a message between the lines could be telling you water leak repair is in your near future. That unwritten message comes through when your water bill continues to increase even though your water consumption habits have not changed. If your water bill continues to increase, the message is clear that something is not right with your water system. You may need to fix a leak.
The unwritten message from your water bill can be quite perplexing. You may not have noticed water leaks under the sink, or anywhere in or outside the house. But remember, there are out-of-sight/out-of-mind underground pipes, and when they are leaking you will pay for it. A conscientious professional plumber will check all of your underground pipes when performing water leak repairs to ensure you will not have to place another service call anytime soon.
Check Your Water Meter
There is an effective way to check for water leaks by using your water meter. To use your water meter when checking for water leaks:
Turn off all the water in your home. Make sure all faucets are shut off and that the dishwasher and washing machine are not in use.
Check the water meter for changes. If it does change, chances are good you have a fast-moving leak.
If the water meter does not change, wait for two hours and check it again. If the water has remained off and the meter changes, you likely have a slower water leak
Your water meter will tell you when water leak repairs are necessary. Homeowners are responsible for water leak repairs for any leaks after the meter, even when those leaks are underground.
Look Over Your Water Usage
Look over your water usage. The average family of four should use no more than 12,000 gallons of water a month according to the U.S. Environmental Protection Agency. Water leak repairs are needed somewhere in your plumbing system if you are losing more than what is expected for your household.
For more information check out: https://www.usgs.gov/special-topic/water-science-school/science/water-qa-how-much-water-do-i-use-home-each-day
On this website, you will find an online form to estimate what the water usage in your home should look like.
Check If Your Outdoor Faucet is Leaking
Don't forget about the outside spigots; is the outdoor faucet leaking?
Outside spigots can be inspected by attaching a garden hose, turning on the water, and looking for leaks. If water seeps through the connection while the water is turned on, replace the rubber hose gasket.
Those of you who have irrigation systems should check those as well.
Even a small leak in your irrigation system can waste as much as 6,300 gallons of water a month. Ouch! Irrigation systems should be checked for hidden water leaks by a professional plumber yearly.
When you discover a water leak of any size, call a professional plumber pronto. The sooner water leak repairs are made, the better off you will be. Small water leaks today will become larger leaks tomorrow causing larger repair bills and additional damage to your property.
We're here to help you solve your water line problems. Call us or contact us online for expert leak detection & repair services.