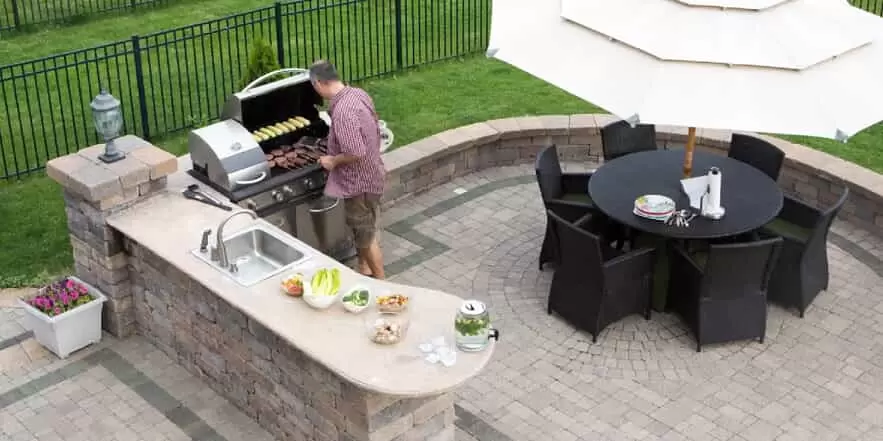 Enhance Your Home with a Stylish Wet Bar: Tips and Installation Guide
Adding a wet bar or bar sink to your North Metro Atlanta home is an excellent way to create a space that's perfect for entertaining. Whether you're designing a basement, outdoor kitchen, or a man cave, a wet bar adds convenience, functionality, and a touch of sophistication. In this blog, we'll provide you with tips on adding a wet bar or bar sink to your home and discuss the benefits of professional plumbing installation.
Types of Sinks for Your Entertainment Area
Explore the variety of sinks available to enhance your wet bar.
The convenience and finishing touch of an additional sink in a finished basement.
The envy-inducing allure of a wet bar in a man cave.
Outdoor kitchen sinks as a versatile water source for various purposes.
Choosing the Right Location
Consider the most suitable location for your wet bar based on your lifestyle.
Options like the den, basement, or garage, depending on your preferred relaxation spot.
Transforming the garage into a stylish bar with automotive or racing-themed decorations.
Utilizing an existing game room for a wet bar, creating a perfect entertainment space.
Seeking Professional Assistance
If you lack experience or time, hiring an Atlanta professional for wet bar installation.
The expertise of My Georgia Plumber in ensuring the functionality of all features.
Specifying your exact requirements to the plumbing professional for desired outcomes.
Professional Plumbing Installation
The importance of proper plumbing lines for your wet bar.
Trusting My Georgia Plumber for expert plumbing installations in the North Metro Atlanta area.
Servicing various locations, including Acworth, Alpharetta, Ball Ground, Canton, Cumming, and more.
Contacting My Georgia Plumber via phone or convenient online booking for plumbing line installations.
By incorporating a wet bar or bar sink into your North Metro Atlanta home, you'll create an impressive space for entertaining guests or enjoying your personal retreat. From basement bars to outdoor kitchen sinks, there are endless possibilities to add convenience and style. Remember to choose the right location, consider professional installation for optimal results, and trust My Georgia Plumber for your plumbing needs. Enhance your home with a wet bar that will impress your neighbors and elevate your entertaining experiences.